Texas Olive Oil and Mushrooms: a Love Story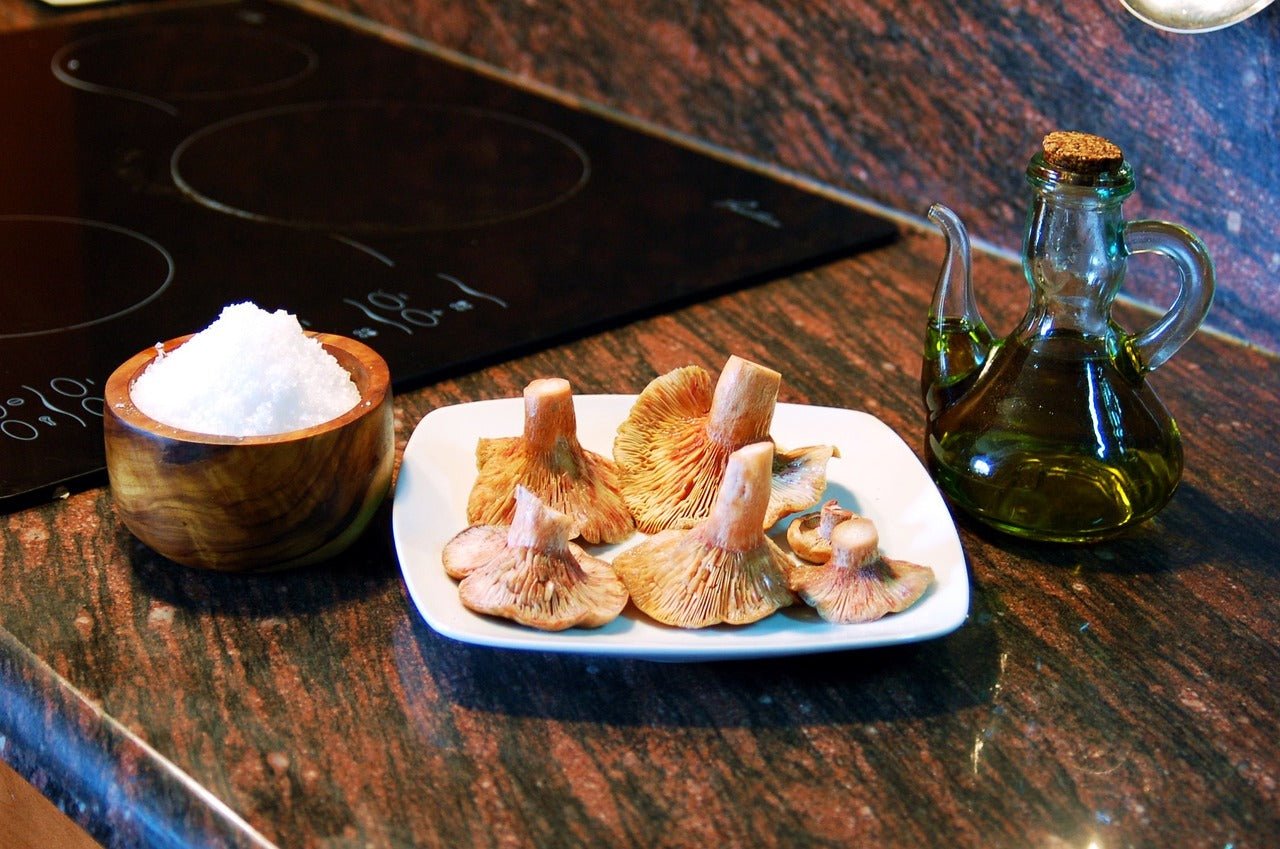 Like all good love stories, this one is written in the stars. Texas olive oil and mushrooms are a match that continues to complement each other regardless of season or the reason. If you are struggling to find new and inventive ways of cooking mushrooms or would like a tasty treat for a plant-based dinner guest (portobello mushroom fries, anyone?) - here is how you can make the best out of these two ingredients. 
Before We Get into the Fun Stuff, let's Take a Look at the Fungi! 
Fungi, mushrooms, or shrooms ever you prefer to call this delicious and nutritious ingredient - there is no doubting the fact that it is tasty. Traditionally you might be a fan of mushroom soup or grilled mushrooms with your breakfast fry-up, maybe even a stuffed mushroom or two - however, what do you do when the classics become relatively dull?


The good news is that mushrooms are versatile and offer more than just flavor and nutrition; their meaty texture makes them the perfect meat alternative. With many Americans swapping meat for plant-based options, it is always handy to have a little Fungi on hand for dinner guests. 
Marinated Mushrooms With Texas Olive Oil 
Mushrooms put many people off due to their slightly strange texture. In cases like this, it is essential to experiment with various cooking methods and different varieties of mushrooms. Cremini and enoki mushrooms are great for marinating and eating raw. 
Marinated mushrooms are great for a side salad. Try marinating them in balsamic vinegar and a robust Texas olive oil with thin slivers of fresh garlic and herbs. Store the mixture overnight in the refrigerator and serve with edible flowers and smashed avo on a slice of toasted rye bread. This is a perfect breakfast meal. 
Succulent Shroom Steaks 
Lion's mane mushrooms are one of the most popular mycology miracles that are making their way into the hearts of home cooks and chefs across the globe. Who says you can't have plant-based steak? These delicious wonders offer your taste buds mouthfuls of heaven. 
Marinate your mushrooms in your favorite Jack Daniels or bourbon sauce for the ultimate Texan foodie experience. Make sure you drizzle your cast iron pan or griddle top with a hearty glug of robust Texas olive oil, so it doesn't stick. A pro tip is to oil the bottom of a slightly smaller cast iron pan and use it to gently press the mushroom down while cooking to ensure that the bottom has a delicious meaty char and cooks well. 
Killer Plant-Based Calamari With Texas Olive Oil 
The good news is you don't have to give up your favorite seafood entirely when going plant-based. Battered calamari tubes are one of the world's most impressive dishes, meat alternatives from the store don't always meet the requirements, and they don't always fare well when it comes to flavor. 
Thinly slicing King Oyster mushrooms and cutting the middle out to create a calamari tube shape is the start of this delicious dish. Marinate the tubes in a mixture of delicate Texas olive oil, finely crunched seaweed, and a dash of soy sauce. Dip the marinated tubes into a batter with blended seaweed sheets, and then panko crumbs before lightly pan searing in a delicate EVOO. Serve with hand-cut potato chips or rice!
Share this
---