Traditional Pork Posole Verde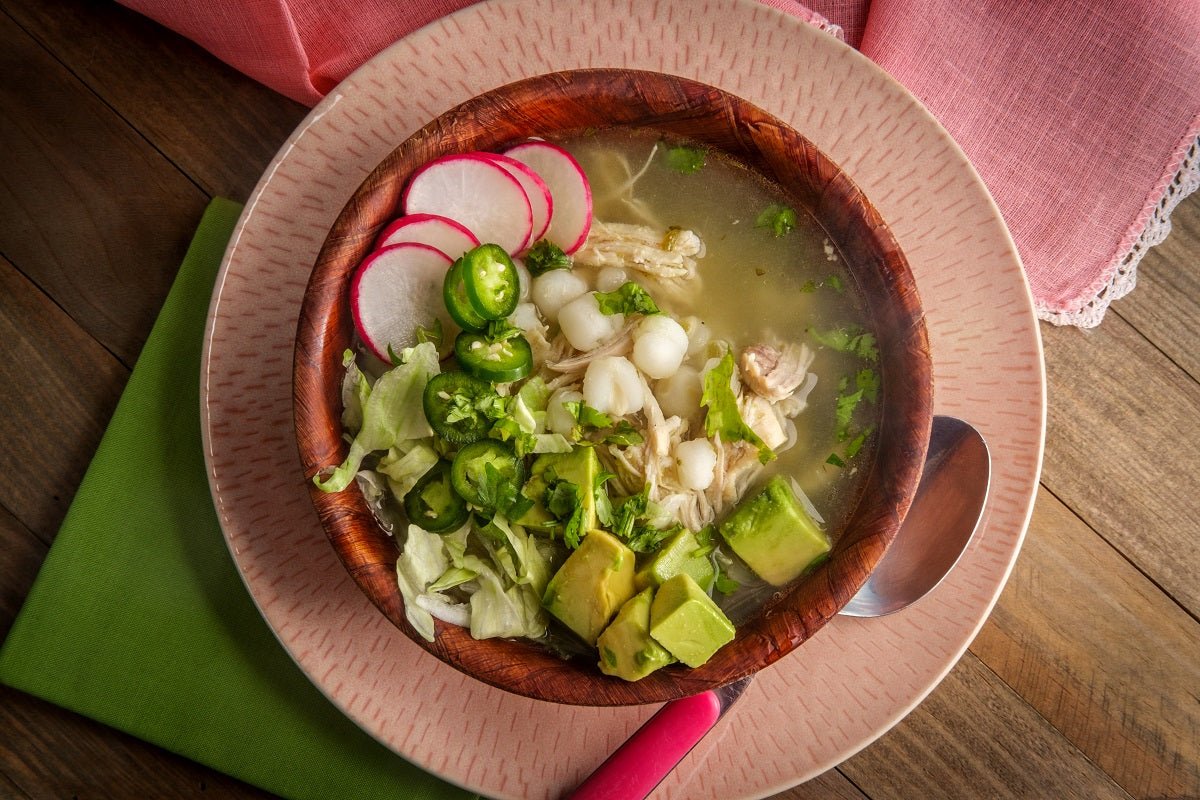 Ingredients:
1 lb pork shoulder, cut into 1-inch cubes
1 tbsp cumin
1 tbsp coriander
2 tsp black pepper
2 tsp kosher salt
3 tbsp Super Greek Extra Virgin Olive Oil (for added flavor substitute Garlic Infused for mild, Hatch Green Chile for medium, or Jalapeno infused for spicy)
½ ea yellow onion, diced
4 ea garlic cloves, minced
2 ea hatch green chiles, seeded and diced
2 tbsp dried Mexican oregano
2 qt chicken stock
1 ea 30 oz can of white hominy
to taste salt and pepper
For Garnish:
2 c shredded green cabbage
1 c sliced radish
1 c sliced jalapeno
½ sliced avocado
½ c cotija cheese (leave out for dairy free)
½ c salsa verde
2 ea limes, cut into wedges
Directions:
1. Combine cumin, coriander, salt, and pepper and season diced pork.
2. In a large dutch oven heat your choice of Texas Hill Country Olive Oil over medium-high heat.
3. Add seasoned pork and brown thoroughly. Remove from the pot and reserve.
4. Add diced onion, minced garlic, diced chiles, and dried oregano. Sauté for 5-7 minutes until soft and translucent.
5. Add pork back to the pot and add chicken stock. Bring to a boil and reduce the heat. Simmer for about 45 minutes.
6. Add the drained hominy to the pot and simmer for another 20 to 30 minutes until the pork is tender.
7. Season with salt and pepper.
8. Serve with assorted garnishes.
Share this
---