Celebrate Open Air Dining with Texas Olive Oil on Eat Outside Day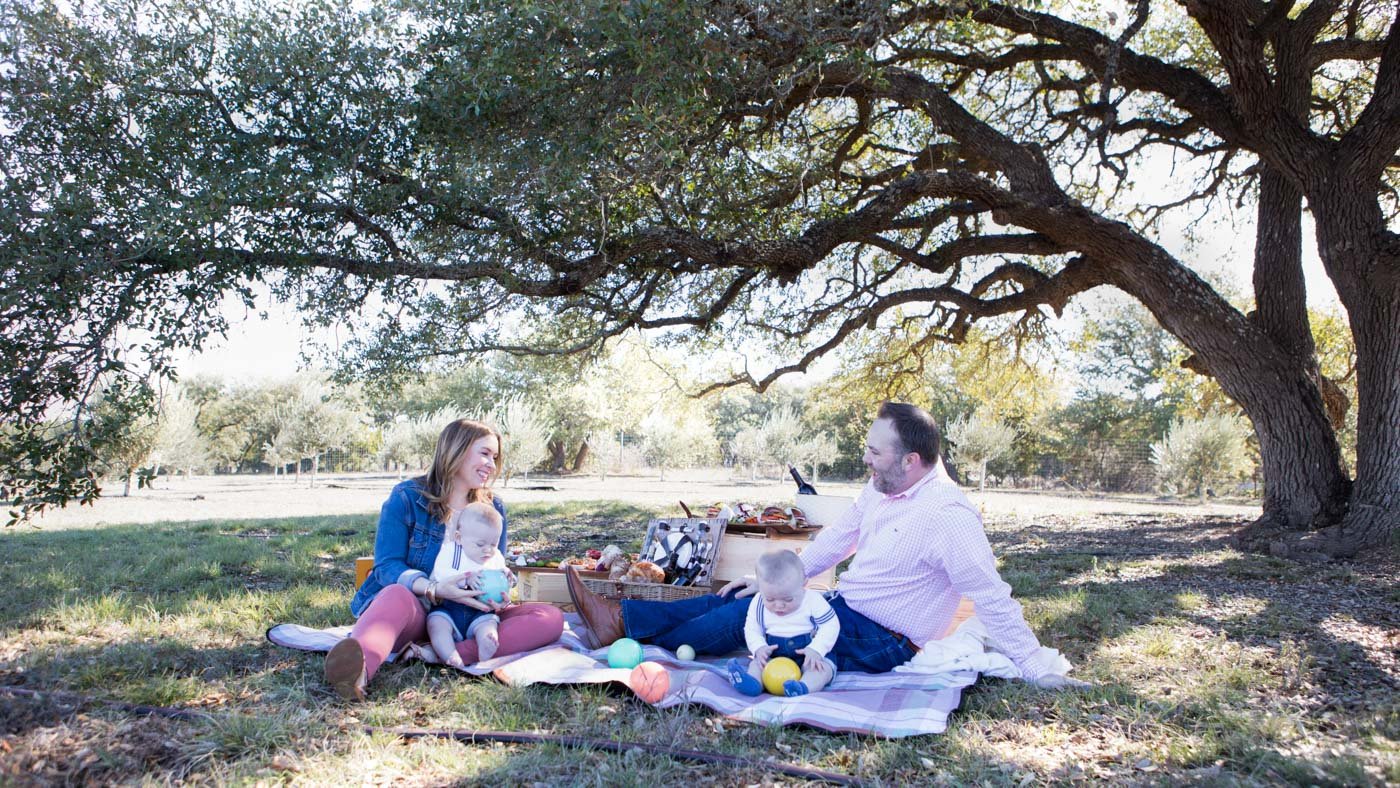 Held each year on August 31, National Eat Outside Day is enjoyed by Texas Hill Country Olive Co. and by nature lovers across the U.S. It's a celebratory reminder that dining al fresco is not only fun, it's good for you. 
The History of Eating Outside
Although humans have always eaten outside, purposely dining in the open air for fun really took hold in 18th century Europe. Picnics were especially popular with the aristocracy who went "slumming" into woods, meadows, and beaches with a complete kitchen and wait staff. The first sidewalk cafés appeared on the streets of Manhattan and Paris in the early 1900s.
The Benefits of Eating Outside
Eating outside has remained popular despite the risks from unpredictable weather, bugs, and other inconveniences because it's so enjoyable. Here's why:
Happiness and relaxation - being outside elevates everyone's mood. Shoulders drop, frown lines ease, and tension seems to melt away with each minute of strolling, exploring, or picnicking. That sense of joy is also a boost to the immune system that can't be denied.
Food just tastes better - it's a cliché for a reason. Good food prepared and consumed outdoors tends to be rough and ready and extra tasty. Fresh air stimulates the appetite as does the physical exertion generally involved with participating in an outdoor event.
Time with friends and family - even if you've been cooped up inside with them, time spent outdoors with the family is different. It's a precious opportunity to connect, enjoy a change of scene, and get some fresh air.
A Great Day Out with Texas Olive Oil
Visiting a Texas olive orchard is a great activity for the entire family and the perfect way to celebrate Eat Outside Day on Saturday, August 31. It's educational, but also deliciously honors one of the cornerstones of cuisine around the world: olive oil.
From orchard tours to lunching on picnic tables (or inside if it's just too hot) set in picturesque Texas olive tree groves, revel in the chance to be outside after one of the strangest years on record. And you can take more memories home in the form of olive-based oils, infusions and other products. Great for prepping future picnics.
To find out more about great options for celebrating Eat Outside Day at the Texas Hill Country Olive Company, call 512-607-6512.
Share this
---