Cheers! Celebrate National Drink Wine Day in The Texas Hill Country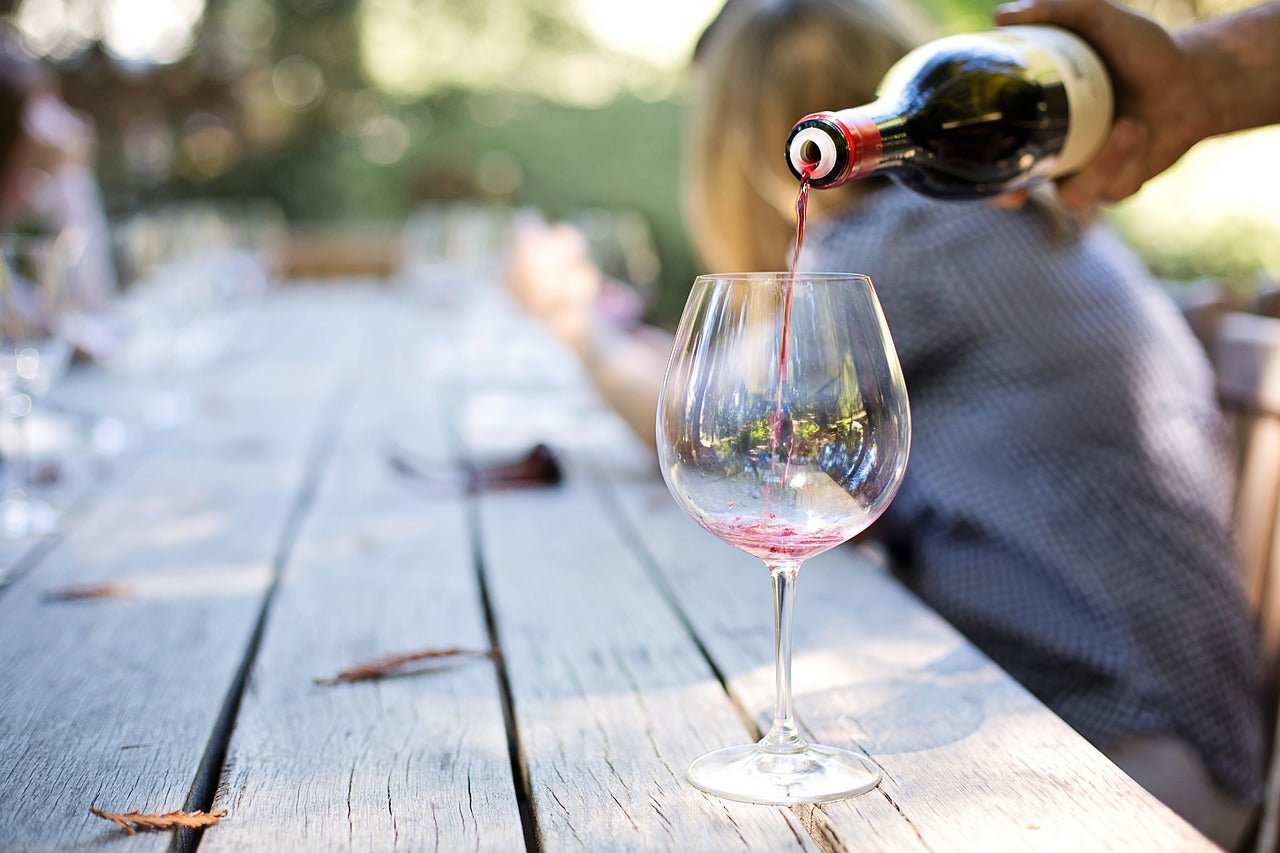 February, a month of love and tranquility, brings experiences of its own. People live their celebratory love, many experiences the joys of their love success, and right after V-Day follows the day people clink their glasses. Some glasses clink on the 18th for the success that follows, and others unsettle for the failure.
It seems the National 'Drink Wine' Day is not just a need, perhaps also a clincher. Prepare your best dinner recipes and roll some wine bottles out. You also spread the love of Fine Wine. Before or after the 18th, drink what you fancy, but pour your heart on the 18th. One more glass? Wine not! You are all for fun, do more ideation and celebrate your love for wine your way.
Want to try the most expensive wine, hop on. Want your best gals to help you toss some spaghetti in Texas olive oil, Aglio e olio! We have some ideas and a few reasons to pay homage to your favorite drinks.
Host a Wine Night Party with Texas Hill Country Olive Oil
What could be the perfect day than the National Drink Wine Day to have some friends over for fun? If love isn't your best bet, friends should rule the night. Think of the theme you want. How about a gourmet theme? Try the gourmet range of Texas Hill Country Olive Co. for some subtle gourmet changes to that classic BLT (bacon, lettuce, and tomato) sandwich.
Explore recipes for a charcuterie, some hummus and extra virgin oil, garlic bread prepared with Texas olive oil, do the unordinary on a wine night with your friends.
Wine & Spa Retreat
A spa retreat always works for relaxation, de-stress your mind and body with your best gal, it's cathartic and you need it. A spa treat has everything lovely to bring you a joyous experience. Clink your favorite wine treat and make the most of this day because girls always wanna have fun!
Wine Tasting
Now is the time you test each other and do something adventurous, try wine tasting with your partner. Don't just guzzle it down, you are not there to show her what you can take. Actually taste it with all your senses before you name the wine.
Put your wine bottles in a paper bag and blind taste it, taking rounds each, best if each wine is made of only one predominant grape. With this fun experience, you can try out new wines, and of course, in the future, those wines will bring you back to the special fun memories of this day.
A Wine Movie Marathon feat. Wine, BBQ, and Texas Olive Oil
"Uncorked", "Wine Country", "Bottle Shock", "Sideways", and "A Year in Burgundy" are some fun wine movies to watch. Grill some barbecue, freshen up with some citrusy, infused Texas olive oils, grab a few wine bottles, and have fun on your movie date. Then talk about those movies with your partner and see when they got tipsy – so much fun!
A Few More Reasons to Celebrate
National Drink Wine Day is a perfect day to break out of your wine routine and try out some new wines. Not to forget the health benefits of drinking wine, specifically red wine. The doctors are cautious about making a definitive statement on the health benefits of wine. Still, they are sure that some wine ingredients are beneficial, but of course, wine should be consumed in moderation!
However, National Drink Wine Day brings everyone together to share laughs and hearty meals with each other. So, clink your glasses, raise a toast and say cheers!
Share this
---