3 Reasons Why Olive Oil Makes the Best Corporate Gift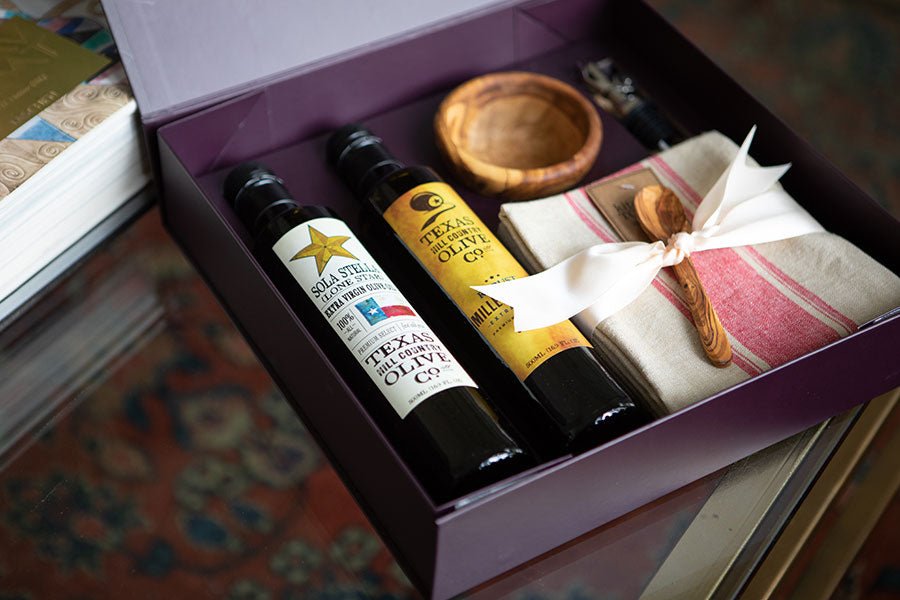 Have you started thinking about your organization's end-of-the-year gifts to clients and customers? If so, you're a step ahead! Corporate gifting season is approaching.
Here are 3 reasons why olive oil makes an ideal corporate gift:
1)     Olive Oil is Useful
Ensure that your gift actually gets used! Olive oil has so many uses from dressing a delicious salad to marinating your favorite cut of meat.
2)     Olive Oil Confers Class and Culture
Gourmet foods like high-quality olive oil make a statement. They say "we care about you and want you to enjoy yourself." High-quality olive oil will impress without breaking the bank.
3)     Olive Oil is a Unique Gift
The best gifts are unlike the other gifts your customers will receive. The gift of olive oil stands out from the normal holiday candy and corporate swag!
From our Award Winning Keepsake Box to our Stars Above Texas Gift Set, we have a wide array of gourmet gifts to choose from to fit any budget.
Visit us here to get pricing and more information about our bulk gifting program.
Share this
---