5 Tips for Tasting Our New Texas Olive Oil Flight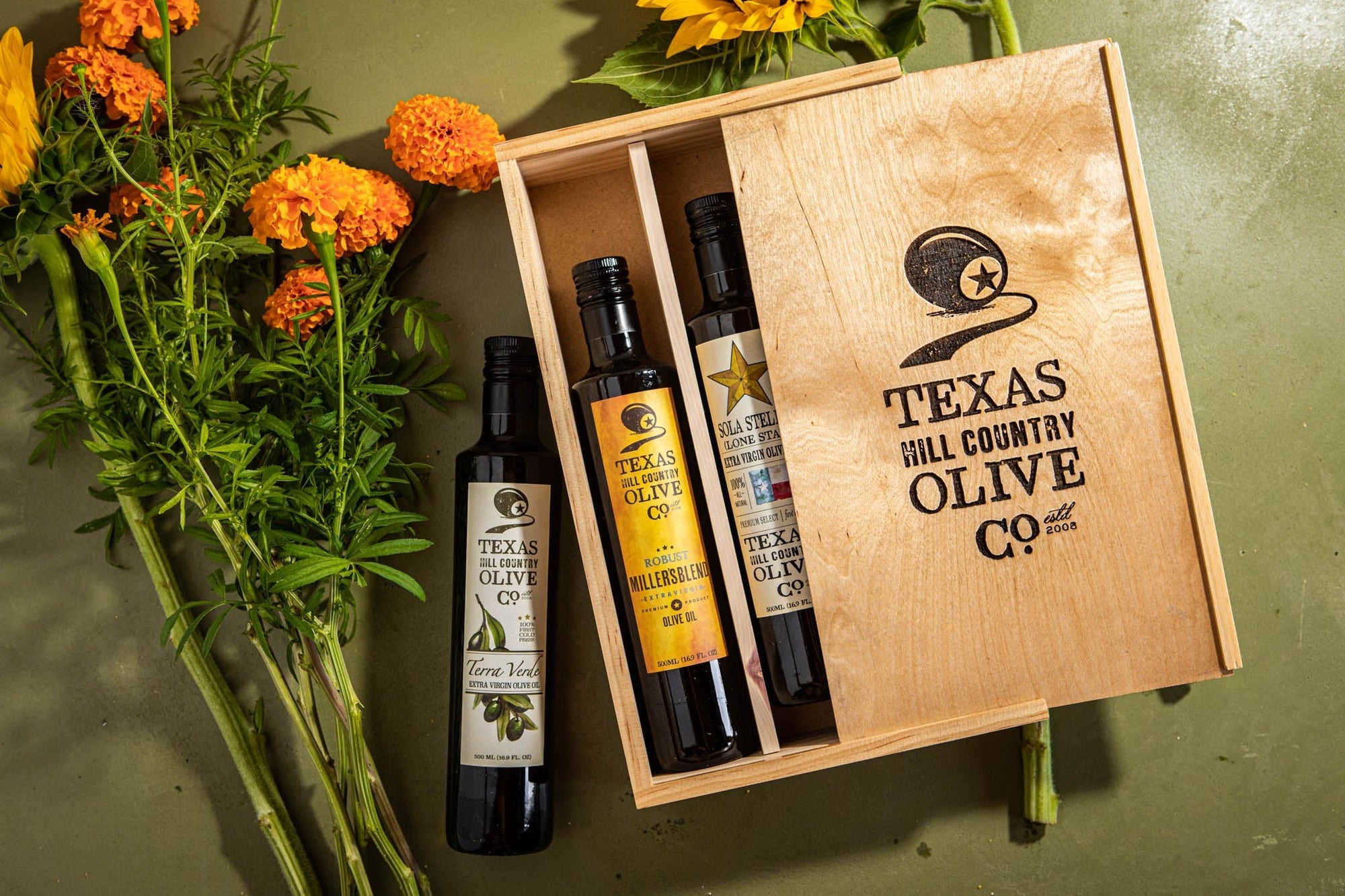 Are you tired of going to the same boring dinners with your friends? An olive oil tasting might be just what you need. It might sound strange but an oil tasting can be an elevated fine dining experience.
Texas Olive Oil tastings will offer you a rich variety of intense flavors and different blends of olive oils. However, the olive oil novice might need some guidance to truly enjoy the activity. There are a few key ways to enhance the flavor of olive oil, appreciate its intensity, and note its richness.
We Recommend Following These Simple Tips to Get You Started:
Swirl the Olive Oil
There is an art to olive oil appreciation. Before you dive into tasting an olive oils menu, make sure to swirl the cup.
How do you swirl, you ask? Just take the cup and hold it in the palm of your hand. Cover the top with your other hand and swirl it around. This process will warm the oil and release its scent.
Absorb the Scents
A Texas olive oil tasting is not just about the visual, it is about engaging all the senses. Swirling the glass releases the aroma of olive oil. It is customary to inhale and sniff the different emanating scents.
Slurp the Oil
Don't be afraid to slurp the olive oil as you taste it. The inflow of air during a slurp will intensify the flavor of the olive oil. The best way to slurp is to follow these steps:
Take a sip of the Texas olive oil and wait to swallow.

Slightly part your lips to leave room for air.

Press your tongue to the back of your top teeth.

Now inhale some air and slurp to intensify the flavors.
Swallow the Oil
After you slurp the oil, swallow it down. Pause for a moment afterward and consider the intensities and quality of each flavor. How pungent is the flavor? Is the oil bitter? Does it have a hint of fruitiness?
An olive oil tasting is a peaceful exercise and requires contemplation and you can even write down your thoughts.
Cleanse your Palate
Texas olive oil tastings often come with a complete olive oils menu. You need to pace yourself after each cup of olive oil to really appreciate each one.
After each taste of olive oil, cleanse your palate with a piece of bread or fruit. After you are done cleansing your palate, take another glass of olive oil and repeat the process.
What We Offer:
At Texas Olive Oil, our new olive oil flight is designed for the luxury olive oil tasting experience. Our pre-set menu has a variety of extra virgin olive oils.
The delicate Sola Stella and the robust Super Greek blends pair well with our Single Varietals, Terra Verde, and Miller's Blend. Our Traditional Balsamic vinegar tops off the rich journey in aroma and taste.
Sounds good, doesn't it? So grab a few friends and head over to a Texas olive oil tasting for some dining, mingling, and swirling.
Share this
---