3 Ingredient Dog Treats with Texas Olive Oil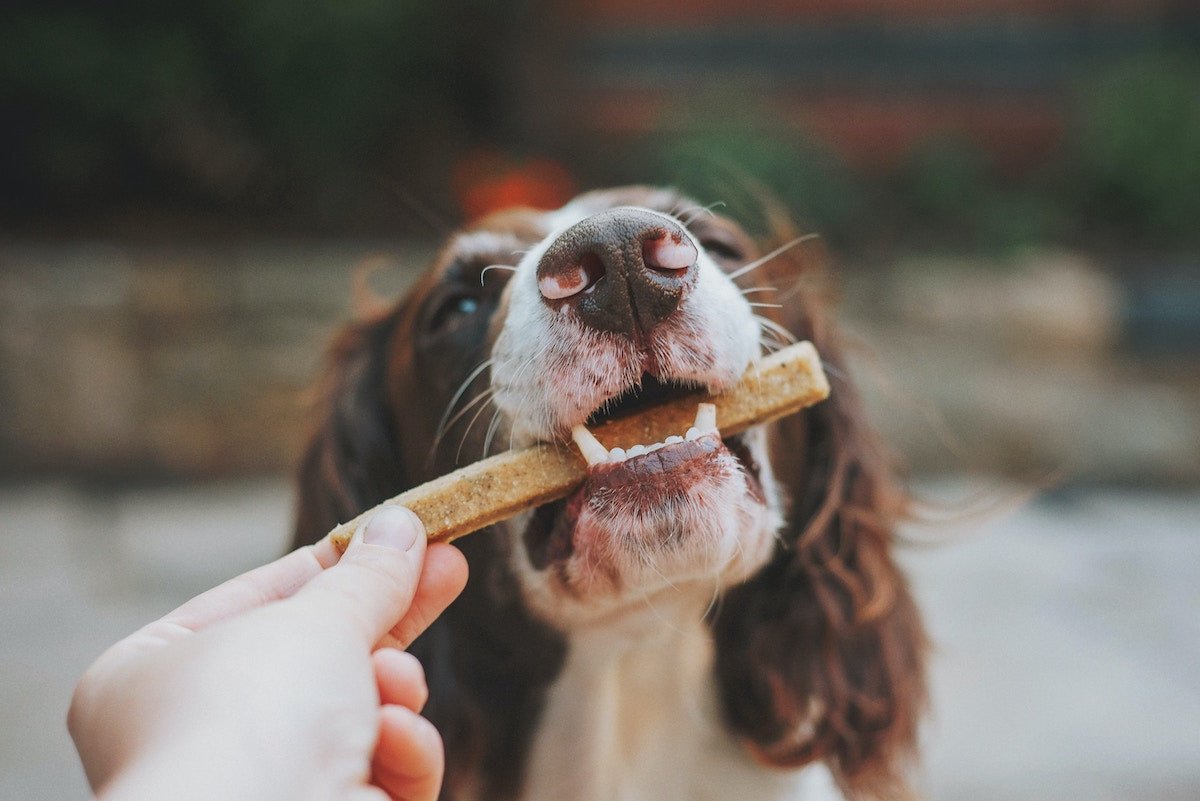 If you're looking to make your dogs treats at home, but don't want to use countless ingredients and spend hours in the kitchen - we've got the recipe for you!
These dog treats only use 3 ingredients, and your pup will surely love them! Plus, they're packed with Extra Virgin Olive Oil, which has a ton of health benefits for your furry friend. And before you ask, yes, dogs CAN have olive oil!
Easy 3 Ingredient Dog Treats with Texas Olive Oil
Ingredients:
1 cup whole wheat flour
1/3 cup chicken broth (low-sodium and unsalted)
Instructions:
Preheat your oven to 350°F (175°C).
In a large mixing bowl, combine the whole wheat flour and olive oil.
Gradually add in the chicken broth, stirring until a dough forms.
Roll out the dough on a floured surface to a thickness of about 1/4 inch.
Optional: use cookie cutters to cut out desired shapes for your dog's treats.
Place the treats on a baking sheet lined with parchment paper.
Bake for 20-25 minutes, or until the treats are golden brown and firm to the touch.
Allow the treats to cool completely before serving them to your dog.
Time to Serve or Store!
Time to give your pups these delicious (and easy to make) dog treats! If you're not planning to serve that day, you can store these treats in an airtight container at room temperature for up to a week, or in the freezer for up to three months.
It's nice to put the work and time into a reward for your good boy or girl, and they'll be so grateful! There's nothing like the look on their face when you reward them with a treat made just for them.
These treats also make a fun gift for the pets of your loved ones! Give a little baggy to the pet owners in your life, and heck, even print out the recipe below to give them a copy!
Share this
---