Homemade Pasta & Texas Olive Oil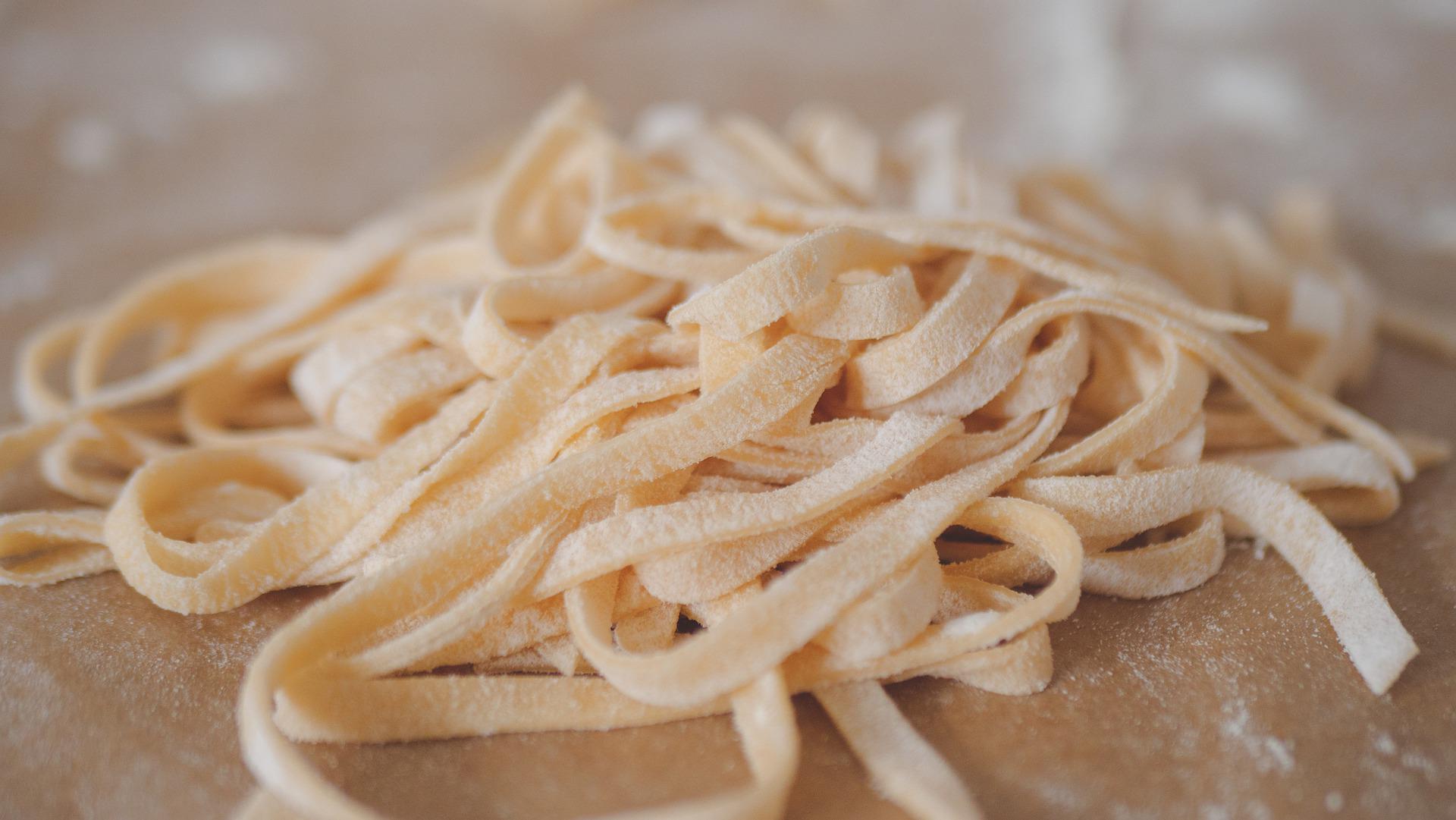 Handmade with love - pasta is an actual labor of love, from kneading it to rolling it out. When made correctly, you can taste the love in each bite. At the Texas Hill Country Olive Co., we recommend skipping store-bought pasta and using Texas olive oil to make your own at home. That way, you will readily be able to have any shape and type of pasta your heart desires. 
The Ingredients
No matter the recipe, the four main ingredients stay the same. We recommend using good quality ingredients to ensure that every bite is perfect. 
00 or semolina flour - One of the best ways to ensure that each bite of chewy pasta is perfect is to use the best of the best Italian flours. If you cannot obtain 00 or prefer to use what you have on hand, all-purpose flour will suffice.

Eggs are essential for adding richness and moisture to the dough!

A splash of high-grade Texas olive oil, along with the eggs, moistens and helps the dough come together. If you are feeling adventurous, use an infused oil for a splash of flavor. However, traditionally, stick to a robust variety to enhance the taste of the pasta - or a lighter buttery variety to allow the natural pasta dough flavor to shine. 
A sprinkle of salt - For the best flavor, add salt to both the dough and the pasta water.
Other ingredients you can use include basil leaves, beetroot, butternut, and spinach, to name a few additions you can add for extra flavor and nutrients. 
Handmade Pasta with Texas Olive Oil 
There are a few ways you can make your pasta, whether using a stand mixer or making it by hand the traditional way - don't be afraid to get your hands dirty! Here's how you can handmake your pasta dough perfect. 
On a clean work surface, make a mound of flour. 

Make a well in the center of your flour pile and place your eggs in it. Combine slowly with your hands. While kneading with clean hands, gradually add the EVOO and salt until the dough is soft and pliable, adding additional flour to the board as needed.

Allow a few minutes for the dough to rest before rolling it out. From there, you can roll it out as thick as you like it to be and cut it into any shape you desire. 
When cooking your pasta, make sure to keep an eye on it; it will be ready within minutes as it is fresh! 
Great for Gifting 
If you are looking for great gift ideas, you should look no further than a jar of freshly made pasta and a bottle of the finest Texas olive oil. Prepare gifts in advance and dry pasta out properly. You can try your hand at dehydrating your pasta and storing it in an airtight jar to ensure its lifespan. However, pasta should taste so good that you make a meal with it immediately and leave no leftovers.
Share this
---