Olive Oil is the New Butter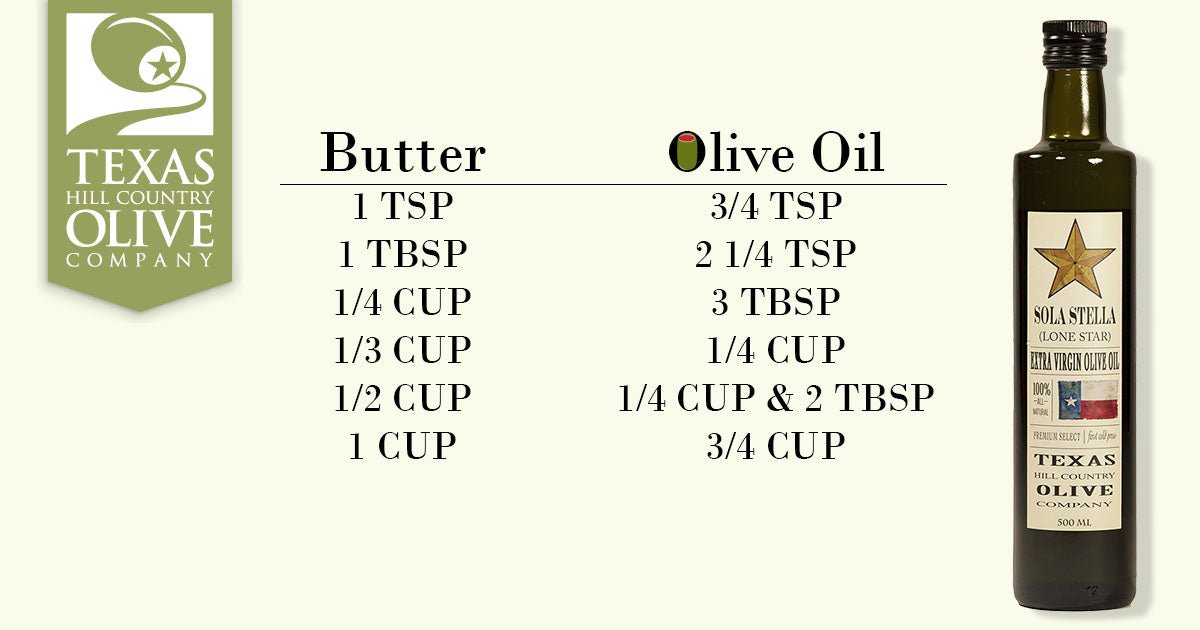 You heard it here first. Mono-unsaturated fat is where it's at! 
Try using olive oil instead of butter in your recipes for a heart healthy, waist flattering, delicious substitute. Just refer to the photo above to learn how to convert your butter recipes to olive oil!
Want to learn more about replacing butter with olive oil when cooking? Click here for all the tips!
Share this
---