Party Fowl: Chicken Dishes for Your Summer Party Menu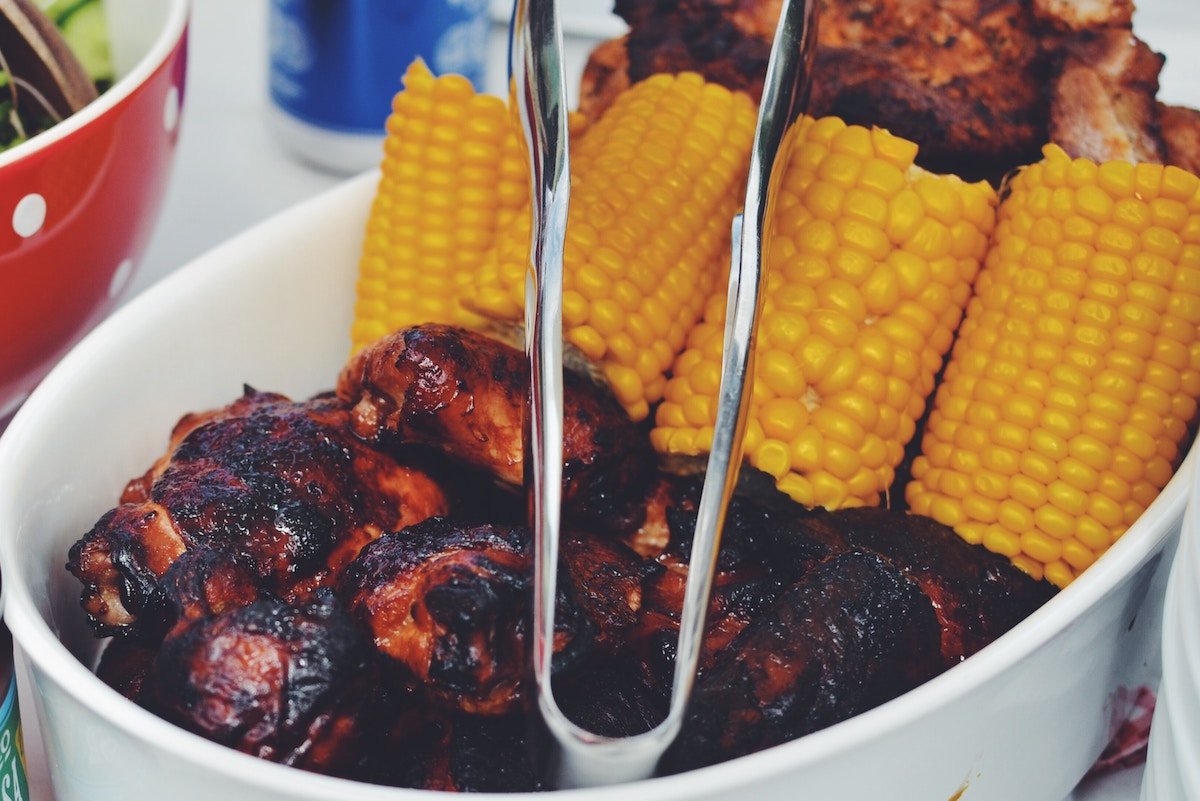 What better way to enjoy sunny days and warm nights than by throwing a delightful summer party? Whether it's a backyard barbecue, poolside gathering, or a rooftop soiree, no summer menu is complete without some lip-smacking chicken dishes. No party fouls here: we're seamlessly serving delicious fowl at our parties all summer long!
So let's discover the best chicken recipes that incorporate the rich flavors of Texas olive oil and balsamic vinegar, along with suggestions for creating a fantastic summer party experience. So grab your local beers and fire up the grill, and let's make some chicken!
Party Fowl: On the Best Chicken Dishes for Your Summer Party Menu
Delicious Chicken Recipes
1. Nashville Hot Chicken:
To kick off your party with a sizzling start, introduce your guests to the fiery goodness of Nashville Hot Chicken. This spicy fried chicken dish, typically served with dill pickles, white bread, and a side of coleslaw, will set the tone for the heat levels you're willing to explore. Adjust the spice to accommodate various taste buds, and add some cheddar cheese to your white bread to take it up a notch. And don't forget to fry your chicken in extra virgin olive oil to make it a healthier option! Did you know you could fry with our Sola Stella EVOO? Yup! It has a smoke point of 410 Fahrenheit - perfect for frying!
2. Spring Chicken Salad with Herbed Olive Oil Dressing:
For a refreshing and light option, serve a Spring Chicken Salad featuring tender chicken breast, diced hard-boiled eggs, white beans, green onions, goat cheese, and julienned bell peppers. Enhance the flavors with a zesty dressing made with herbed olive oil like our Sicilian Infused Olive Oil that complements the summer vibes perfectly.
3. Creative Spins on Chicken Dip:
Dips are a must-have at any summer gathering, and what better way to impress your friends than with creative spins on classic chicken dip? Create a caprese chicken dip by combining shredded chicken with mozzarella cheese, Vidalia onion, fresh tomatoes, and a dash of Basil Infused Olive Oil. Serve it with tortilla chips, potato chips, or vegetable slices for a more immersive experience.
4. Southern BBQ Chicken with Hatch Green Chile Cornbread:
Transform your backyard into a Southern barbecue haven with tender and flavorful Southern BBQ Chicken. Baste it with a combo of our White Lemon Balsamic and Jalapeño Olive Oil glaze for that perfect caramelized crust. Pair it with some delicious hatch green chile or jalapeno cornbread with a dollop of sour cream and sauteed bell peppers, and your guests will be in for memorable moments that celebrate the best of summer flavors.
5. Chicken and Quinoa Salad with Blue Cheese
If you're looking for a healthier option that still packs a punch of taste, a Chicken and Quinoa Salad with Blue Cheese is the way to go. Use your choice of dressing, like chipotle ranch, or our favorite Honey Fig vinaigrette for a healthier and flavorful choice.
6. Chicken Andouille Dirty Rice Balls
For a unique and flavorful twist on traditional rice dishes, present your guests with tantalizing Chicken Andouille Dirty Rice Balls. These savory delights feature a delectable combination of chicken, andouille sausage (or duck sausages), and Cajun-inspired spices, creating a chicken appetizer that's sure to be a crowd-pleaser. Don't forget to cook your rice balls in our Sola Stella Extra Virgin Olive Oil! 
Party On With Summer Chicken!
Throwing a summer party? Try making some of these delicious chicken dishes, while incorporating the rich flavors of olive oil and balsamic vinegar. Our EVOOS and balsamics elevate any dish, leaving a lasting impression on everyone's taste buds.
So, fire up that grill, prepare those marinades, and get ready to host an unforgettable summer soirée featuring the best chicken dishes your friends and family have ever tasted. Cheers to local brews, cool treats, summer gatherings, and a whole lot of chicken!
Share this
---