Healthier Fried Chicken with Texas Olive Oil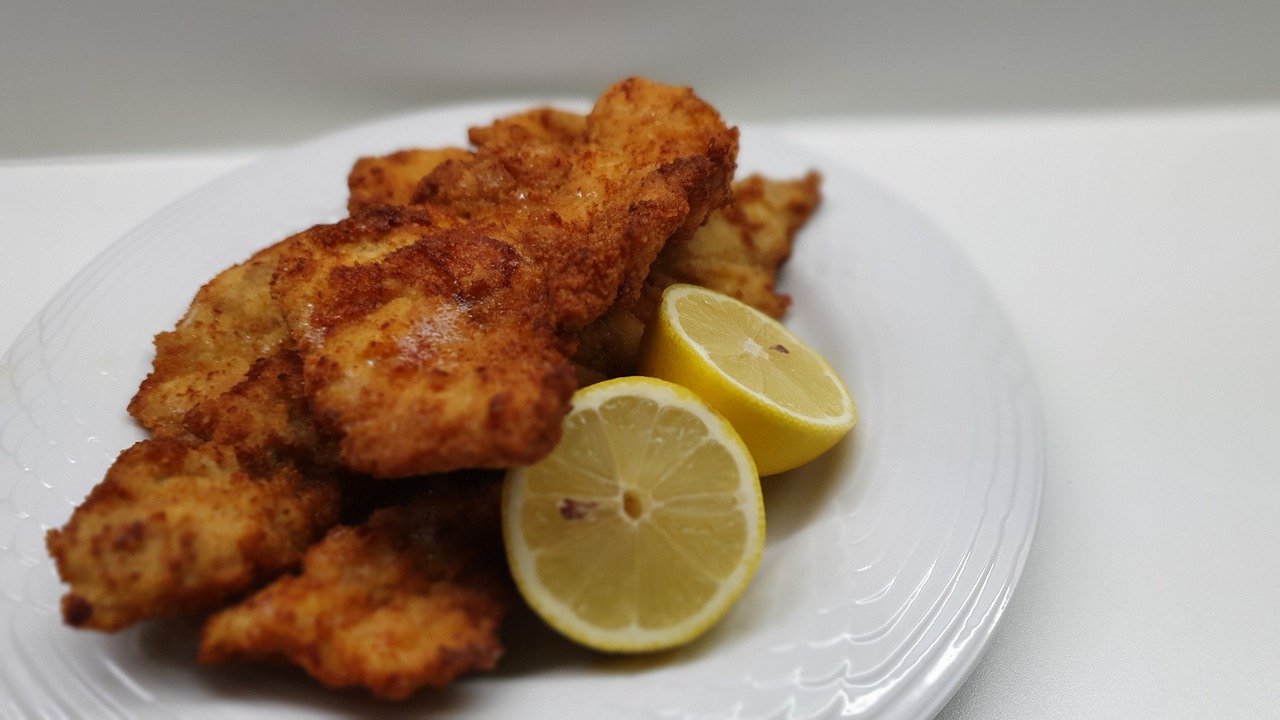 Fried chicken is definitely up there among delicious foods that are quite easy to make.
But a fried chicken meal is quite an oily one, and chicken fried in canola oil or animal fats can be harmful to health, which is why people are opting for a healthier lifestyle steer away from it.
However, fried chicken made in our extra virgin Texas olive oil, expertly made by our team at Texas Country Hill Olive Co to cater to your healthy lifestyle, can be exactly what you're looking for.
Why Use Texas Olive Oil Instead of Other Cooking Oils?
Many health experts regard it as the healthiest cooking oil of all. Extra virgin olive oil comes with many benefits, the foremost of which are its fatty acids and antioxidants, which help reduce the fat buildup in the body and protect you from heart diseases.
It also helps improve blood clotting, keeps blood vessels healthy, and keeps blood pressure under control. This is why using it in a recipe such as fried chicken is the perfect health cheat.
Why Texas Country Hill Country Olive Co.?
Why use anything but the best olive oil in Texas? Texas Country Hill Olive Co is a Dripping Springs-based Texas olive oil company that freshly harvests the highest quality olives so that there are no compromises regarding flavor and health.
The Best Texas Olive Oil Fried Chicken Recipe:
Ingredients:
One whole chicken (or as many as you'd like) with skin, cut into smaller pieces

4 cups of buttermilk

1 cup hot sauce (any kind)

One teaspoon garlic powder

Three teaspoons salt

One teaspoon cayenne pepper

One teaspoon black pepper

Two teaspoons onion powder

4 cups all-purpose flour

One tablespoon paprika

Two teaspoon basil

One cup egg wash

One teaspoon white pepper

1 quart of Texas Miller's Blend Extra Virgin Olive Oil
Instructions:
Wash Chicken
Take one chicken (or as many as you like) and cut it into pieces for frying. Wash, and dry the chicken.
Prepare the Marinade
To keep your chicken tender and juicy, you'll need to marinate it for a few hours. Prepare the marinade in a large bowl, combining buttermilk, hot sauce, three teaspoons of salt, and one teaspoon pepper.
Whisk them together and then add the chicken pieces to the bowl. Cover the bowl with a plastic wrapping sheet and then refrigerate for 3 to 4 hours.
Prepare the Breading
For the chicken to be crisp and crunchy, you'll need the right breading.  Whisk together the salt, cornstarch, flour, onion powder, basil, white pepper, garlic powder, cayenne pepper, and paprika in a large bowl until homogenous.
Coat the chicken
Take a large bowl of cold water and set it aside. Now carefully pick the pieces of chicken one by one. Shake them to remove excess marinade mix.
Dip it in egg wash and then gently place it into the breading mixture and coat homogeneously. After this, Dip the chicken piece in cold water, dip it again in egg wash and coat it again with the breading mix.
This repetitive coating will ensure the crunchiest chicken. Next, prepare the Texas olive oil for frying.
Fry the chicken
Prepare a quart of your Texas Miller's Blend EVOO in an oil fryer and heat the oil up to 350 degrees Fahrenheit.
(Use a food thermometer to ensure the temperature for better results)
After achieving the desired temperature gently place a breaded chicken piece into the fryer. Fry the chicken on both sides for 8 minutes each, and then remove with a frying mesh and place on a paper towel to let it cool. Repeat this process with all of the chicken pieces.
Serve!
Serve your diet-friendly fried chicken on a platter, and enjoy!
The Bottom Line:
Fried chicken is excellent, and fried chicken made in our Texas Miller's Blend EVOO is the best! So get a bottle of the best olive oil in Texas and start cooking!
Share this
---