Strawberry Basil Balsamic Martini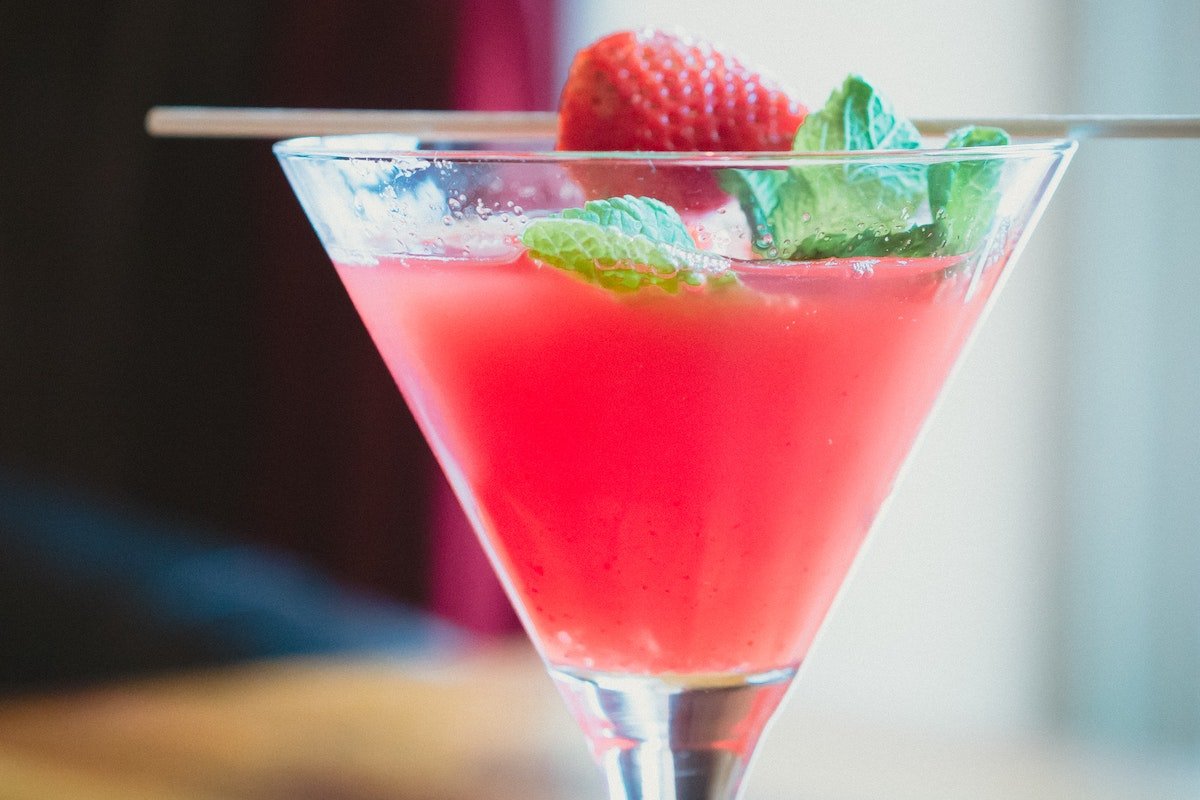 As we head into Spring, this warmer weather has got us yearning for summer days by the pool, and delicious cold cocktails.
But who says you need to wait till summer for cold fruity cocktails? We are welcoming this warm weather with these delicious Strawberry Basil Balsamic Martinis to help us cool down.
What sets these martinis apart? We use our Strawberry Balsamic Vinegar! The balsamic and liquor really balance each other, especially with the sweet strawberry and earthy basil additions.
Strawberry Basil Balsamic Martinis
Ingredients:
2

strawberries, sliced

2

large basil leaves

3 oz

vodka or gin

 
Directions:
Muddle strawberries, basil, and Strawberry Balsamic Vinegar in a cocktail shaker until well smashed. Add ice and liquor and shake until chilled. Strain into a chilled martini glass and garnish the glass with a slice of strawberry and basil leaf.
Time to Enjoy!
We hope you love these Strawberry Basil Balsamic Cocktails! They're not only great for pool days, but make a delicious cocktail to serve up at ladies night, Valentine's dinner, and even more fun occasions.
Looking for other uses for your Strawberry Balsamic Vinegar? It makes a delicious salad dressing, ice cream topping, or part of a homemade jam.
Want to make whipping up these cocktails even easier? Download your own copy by clicking the button below.

Download Recipe
Share this
---