Creamy Vegan Cauliflower Soup With Texas Rosemary Olive Oil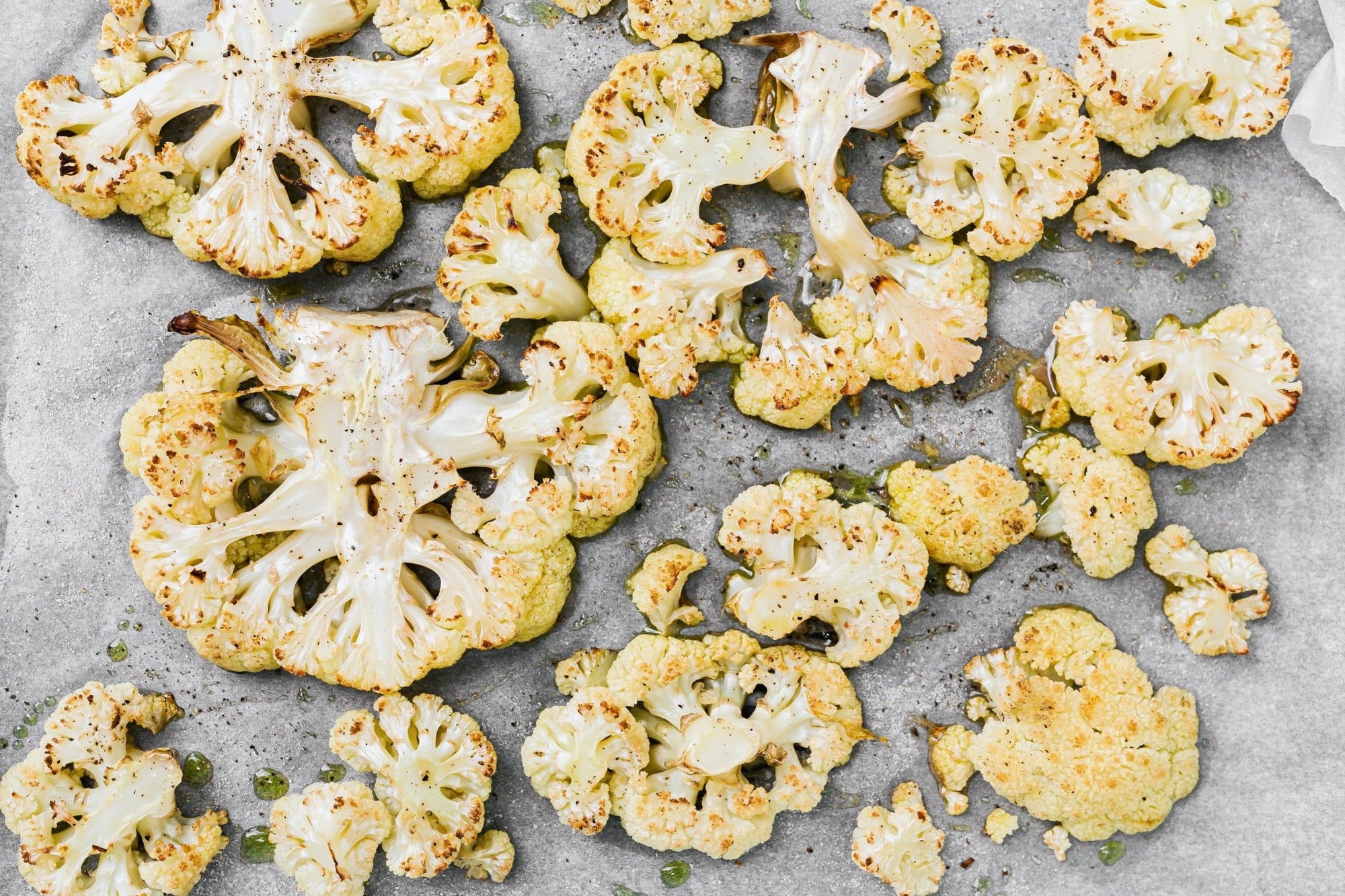 This deliciously special and easy soup recipe screams for some cauliflower for a healthy and warm farewell to the cozy season. You will fall in love with the soup for its super creamy texture without any butter or cream, it's also vegan, gluten-free, and very flavorful for your main course options.
The decadent soup is completely plant-based, and when prepared with the Texas Hill Country Olive Co. rosemary-infused Texas olive oil flavor, the aroma pulls everyone toward the table. You can easily make this vegan soup using vegetable stock in under 30 to 40 minutes.
Serve the soup and everyone will swear there's cream in it, but only you know the secret - arborio rice. It thickens the soup, keeping it gluten-free but creamy.
Creamy Vegan Cauliflower Soup With Texas Rosemary Olive Oil
Ingredients
4 tablespoon Rosemary-Infused Texas Olive Oil by, plus more for serving

1 medium head cauliflower, cored and broken into 1 ½ inch florets

2 garlic cloves peeled and slightly crushed

1 medium yellow onion chopped

6 c vegetable stock (or chicken if not vegan)


¼ c Arborio rice

Kosher salt

Freshly ground black pepper

Freshly grated zest of 1 lemon for serving

Croutons for serving
How to Cook – Step by Step
The first tip is to thoroughly wash your cauliflower and chop it into small florets removing the tough stem. The smaller the florets, the quicker the cauliflower will cook.
Step 1:
Preheat the oven to 400 F. Now, toss the cauliflower florets and garlic with 2 tablespoons of Rosemary-Infused Texas Olive Oil and spread evenly on a lined sheet pan. Roast for 15 minutes, or until cauliflower's color starts to turn brown.
Step 2:
Meanwhile, heat the remaining 2 tablespoons of Rosemary-Infused Texas Olive Oil in a heavy-bottomed saucepan. Add onion and sauté until translucent. Add 5 c stock and bring to simmer.
Step 3:
Now, add Arborio and cook until rice is tender for about 20 minutes. Add roasted cauliflower and garlic to the stock and cook for another 5 minutes to bring up the flavors.
Step 4:
The next step is to blend the soup into a puree, adding more stock, little at a time if needed, to reach a silky consistency. If you are using a high-speed blender, shift the contents in batches to avoid the risk of blowing the top off your blender and creating a big mess.
Start at the lowest setting and slowly increase the speed. Blend each batch for 30-45 seconds or until the soup is completely creamy and smooth. While using an immersion blender, make sure you blend until all chunks of cauliflower have been blended.
Step 5:
Finally, season with salt and pepper to taste. Serve the hot soup with a swirl of Rosemary-Infused Texas Olive Oil and a sprinkle of lemon zest. We love to top ours with some croutons for a little crunch!

Time to Eat!
Texas Hill Country Olive Co.'s infused Rosemary-Infused Texas Olive Oil will overpower the flavors just enough, and your Arborio rice will do the rest. This creamy cauliflower soup is best served as your main dish, better if you choose to pair it with a hearty salad and bread loaves.
This soup can also be frozen in a safe container for 2-3 months, which adds more options to your meal preps. Bon Appetit!
AND, to top it all off, our Rosemary-Infused Texas Olive Oil goes incredibly with a number of dishes. From our smashed potatoes to our chicken breasts, this olive oil has become a staple in our pantries. Trust us, you need it.

Download Recipe
Share this
---