Olio Nuovo: The Most Anticipated Extra Virgin Olive Oil of the Year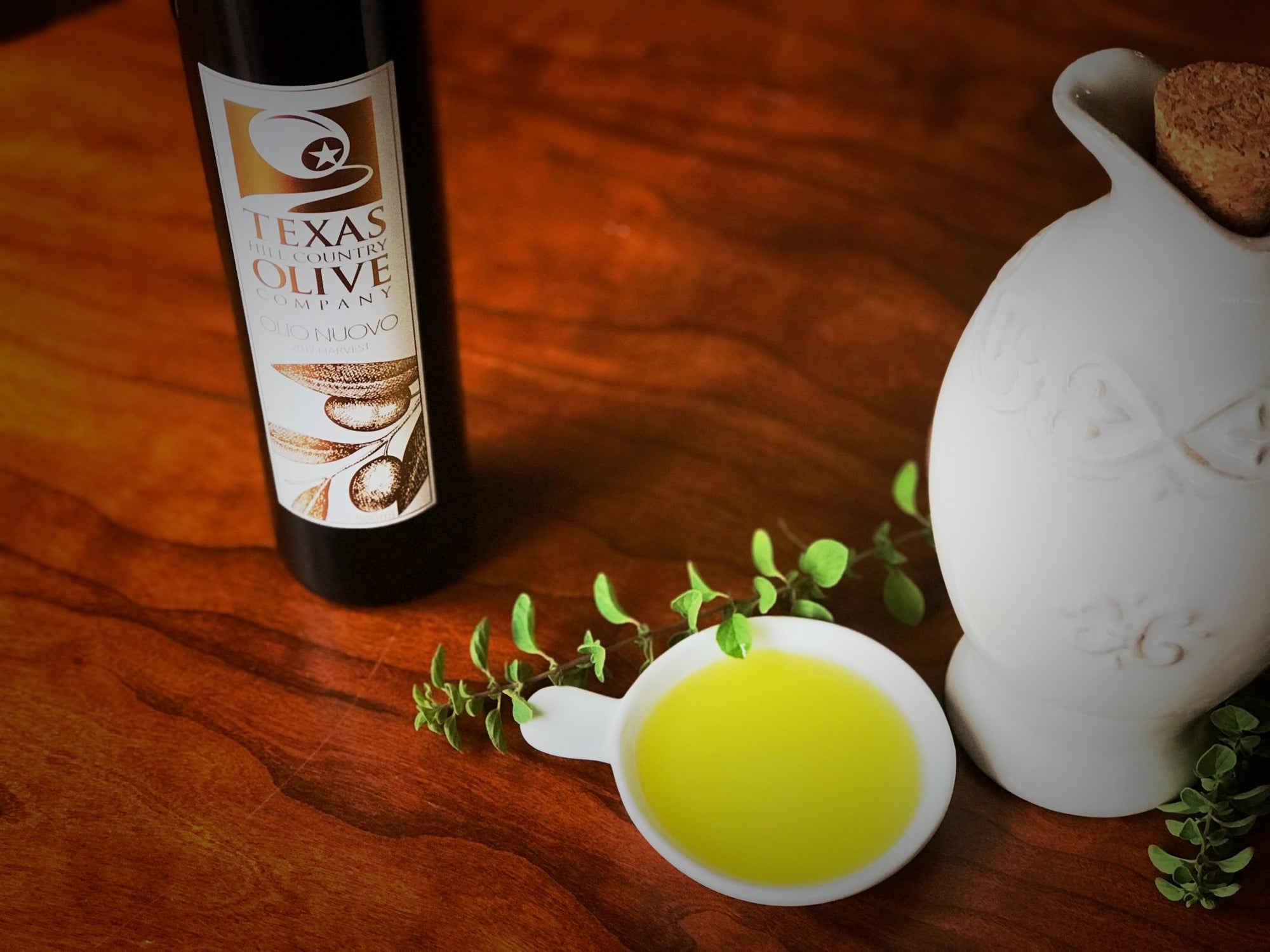 Olio Nuovo is the most anticipated olive oil of the season for good reason. Produced from the first harvest of the olive season, it's the freshest oil released each year. Olio Nuovo is also the richest of the oils we offer.
Its unique flavor profile captures the robust taste of the first press. This Extra Virgin Olive Oil (EVOO) is unfiltered, first cold-pressed, and exploding with flavor. And perhaps best of all, it's the healthiest olive oil, as it has higher levels of polyphenol antioxidants which may reduce the risk of heart disease and cancer.*
This ultra-fresh olive oil is a seasonal treat meant to be enjoyed within a few months of purchase. Use it to dress a bed of mixed greens, serve it alongside a cheese board with warm bread, or serve it on a Christmas roast of top-quality beef tenderloin or leg of lamb. Heck, it's even good on it's own!
Olio Nuovo makes an excellent gift for true olive oil lovers! Our Olio Nuovo is available now in limited supply. Hurry up and snag a bottle, because it's the best Texas olive oil out there!
* This does not constitute medical advice.
Share this
---