Which Texas Olive Oil Is Best for Dipping Bread?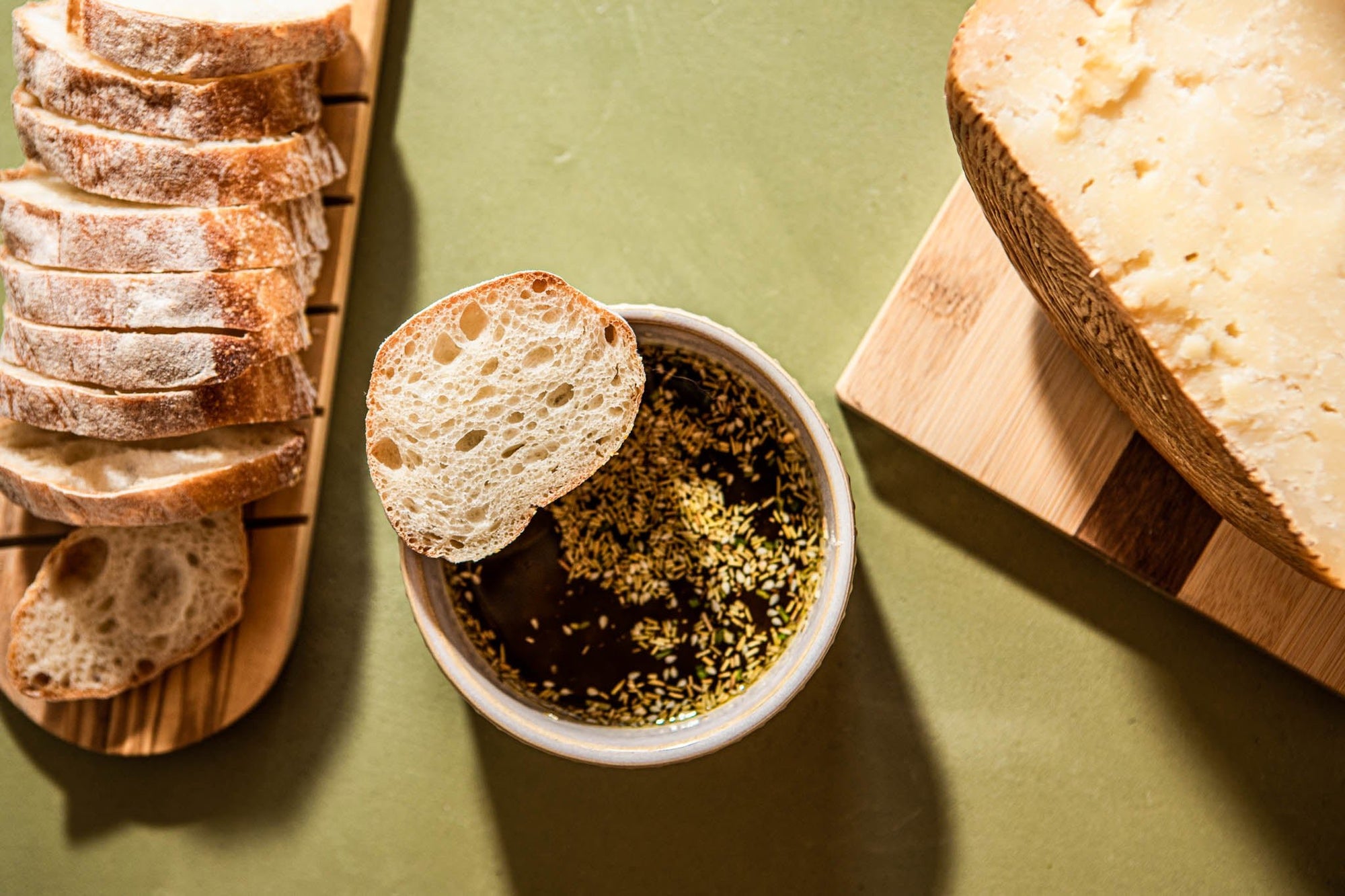 The aroma of freshly baked bread has the power to induce hunger in virtually anyone. It is the best pre-dinner nibble and an ideal way to satisfy hunger. Anyone who appreciates the sweetness of bread should try the practice of dunking bread in bowls of sweet balsamic vinegar and hearty herbaceous Texas olive oil. We at Texas Hill Country Olive Co. have some suggestions for you on the best ways to complement the flavor of your olive oil with bread.
Does The Type of Bread Matter?
It doesn't always matter what kind of bread you use; in most cases, you can use almost any type of bread for dipping. Whether you prefer crusty and savory ciabattas, sweeter varieties of brioche, or any other kind of bread, they'll all work with olive oil. However, there are a few essential details to keep in mind when you put together a menu that will include bread and a Texas EVOO dip.
Take the time to consider the flavors, and carefully decide which is more important to you: enhancing the bread or the oil flavor. Choose a buttery variety for flavored loaves of bread, such as rosemary and sea salt bruschetta. For unflavored options try to stick to an oil that is not going to overwhelm that flavor. Another consideration is what you add to the dip. Herbed bread benefits from a plain balsamic and EVOO mixture while neutral bread can benefit from herb dips.
Find the Perfect Herb Dip Here
Perfectly Paired Texas Olive Oils
If you need a little help guiding you to the right choice of olive oil to impress your guests or to enjoy as a pre-dinner treat, we have put together a quick guide:
For The Initiated
For the initiated bread and olive oil lover, robust and peppery varieties are the best options. Greek varieties with strong grassy notes pair well with sweeter bread, such as focaccia and brioche-style loaves. The herbaceous and peppery notes of the olive oil highlight the sweet notes.
Shop Our Robust Texas Olive Oils Here
A Lighter Note
For a dinner party, stick with an easy middle-ground option that can offer everyone a taste of both the bread and the olive oil itself. These options are great for guests who have yet to try dipping their bread into this liquid gold. A high-quality hoijiblanca is the perfect medium oil that works well with any bread as a neutral middle ground. 
Shop Our Medium Texas Olive Oils Here
The Right Balsamic
When it comes to making a Texas olive oil dip, one of the most important things to keep in mind is selecting the appropriate balsamic vinegar. Balsamic vinegar possesses a flavor that is simultaneously sweet, salty, and robust. It goes well with light and robust extra virgin olive oil varieties. There is a wide variety, and each type is excellent in its own right, thanks to its unique qualities. We recommend that you stick to traditional options to achieve the best results; balsamic is not the main attraction but contributes to the flavor.
Find a Traditional Balsamic
Here
Share this
---