Winter Soups with Texas Olive Oil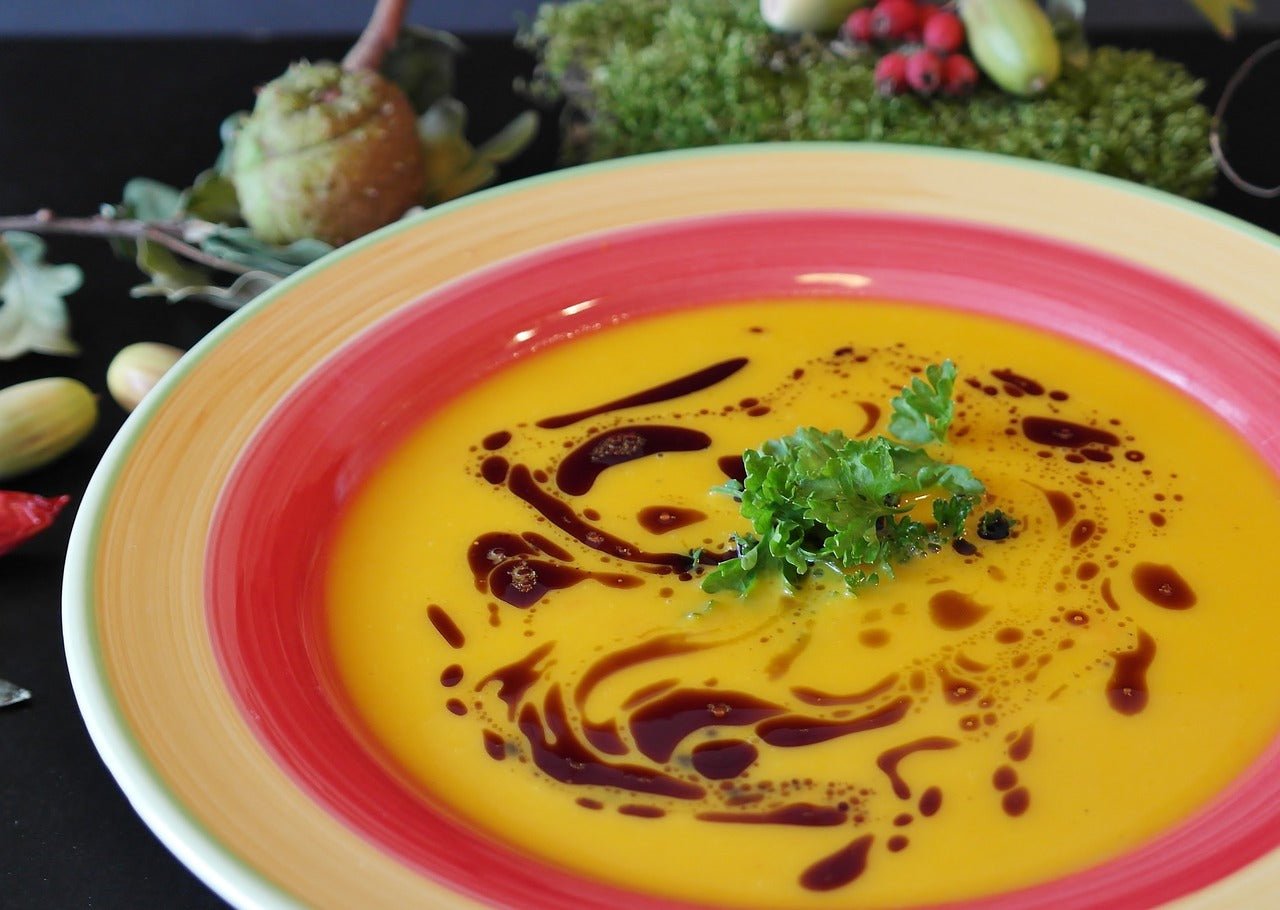 Winter is here; it comes with cozy cups of pumpkin-spiced delights and cinnamon-flavored warm treats. At the Texas Hill Country Olive Co., we reserve a special place in our hearts for soups. These hearty meals are packed full of nutritious vegetables and earthy flavors. Here's how you can enjoy your classic winter favorites with a healthy drizzle of Texas olive oil. 
It's All About Preparation With a Side of Presentation
When it comes to soup, preparation is vital for the final dish. You can simply boil your ingredients and blend them up for some recipes, leaving you with a nutritious meal; however, you can harness some unique flavors with a few extra steps. 
Try sauteing ingredients with extra virgin olive oil that can add a layer of vibrance to your soups. The added dimension of flavor and texture helps bring a natural sweetness to the vegetable. When using this method to add flavor, make sure that you deglaze the pan you used to boost flavor. 
Roasting with Texas Olive Oil 
Roasted vegetables are an all-year-round dinner treat. Try using your favorite roasted veg recipes as a base for your soups. From caramelized butternut to balsamic roasted tomatoes and red peppers, you can be sure to produce some of the best soups this season. 
With a drizzle of extra virgin oil and fresh herbs and kosher salt, you are sure to harness the best flavors from each bite. The buttery taste of the oil offers not only taste but an explosion of velvety texture. 
Roasted vegetables and meats used as a broth base are a great way to add flavor. Using the natural plant-based fat to roast your favorite meats offers you a healthy boost for each dish, precisely what you need in winter.
Drizzle a Little Dressing
When it comes to serving your winter warmer, presentation is critical; alongside that, it is vital to ensure that you get as much flavor as possible. If you are looking to add a dash of flavor to your meals, you can be sure that a rich extra virgin oil is the best dressing you can opt for. Next time you are getting ready to blend your favorite soups, skip the drizzle of full cream and head straight for your most delicate bottle of oil.
Infused oils are another excellent way to add an extra light flavor to your soup. Lean soups made with lentils or single vegetables such as cauliflower and coriander soup pair excellently with jalapeno or harissa-infused oil. 
Whether you are a soup fanatic when the cold season kicks in or a soup all-year-round person, you can be sure that including a healthy glug of Texas olive oil can uplift your dish and add another dimension to your meals.
Share this
---