Blackberry Balsamic Granola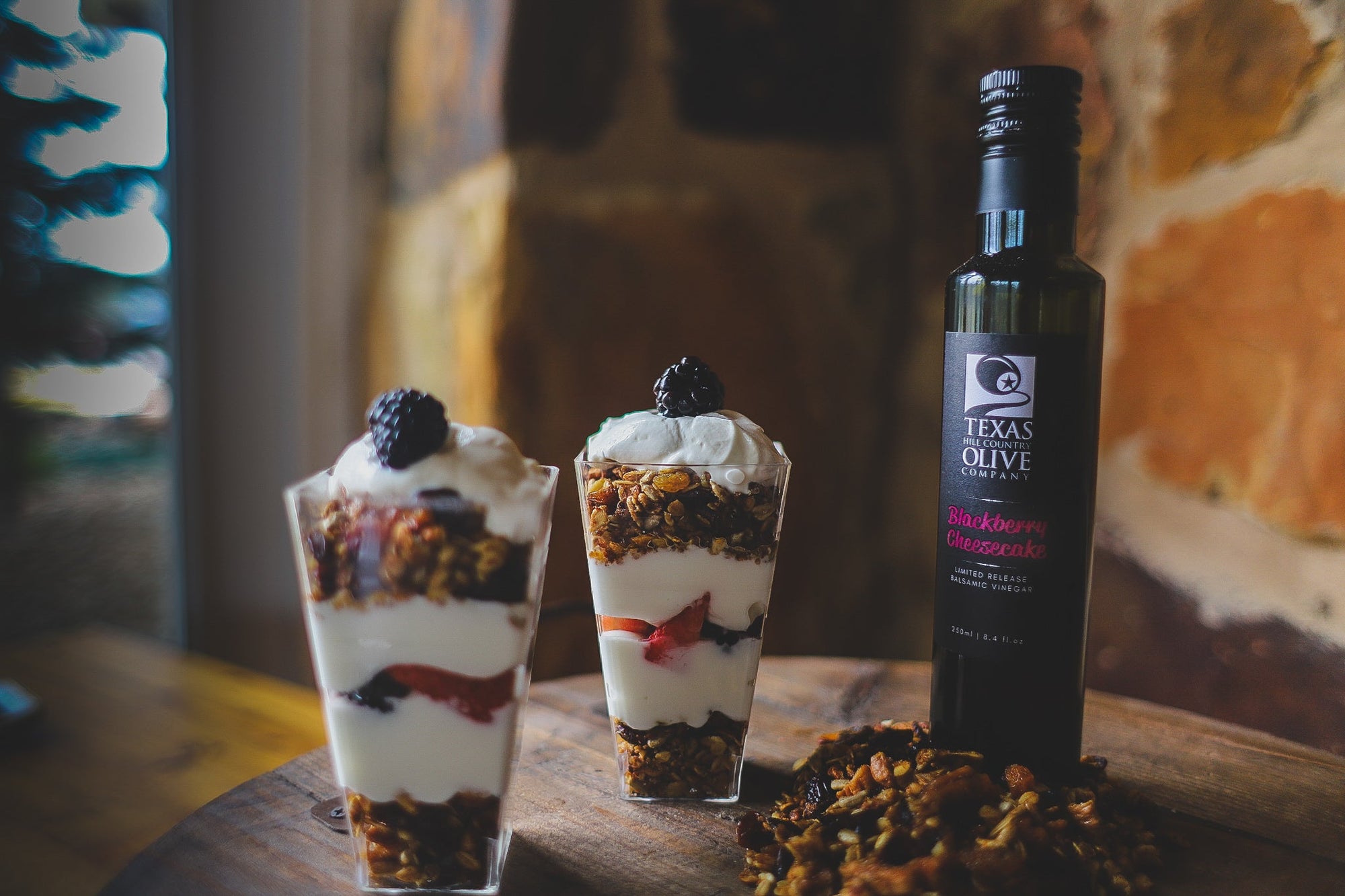 This granola recipe is super easy to make and jam-packed with flavor. You will be wondering if it is healthy for you. Answer: YES IT IS! You just can't beat freshly baked granola packed with delicious and good-for-you ingredients.
10 servings (1/2 cup)
Prep: 10 minutes
Bake: 30 minutes
Total: 40 minutes
Ingredients:
2 cup old fashioned oats
1/2 cup wheat germ
1/2 cup sunflower seeds
1/2 cup chopped pecans
1 tsp kosher salt
1/2 tsp cinnamon
1/2 cup Blackberry Balsamic Vinegar
1/4 cup honey
1 tbsp vanilla extract
1/2 cup golden raisins
1/2 cup dried cranberries
Directions:
1. Preheat oven to 325 degrees
2. In a large bowl combine everything and mix until well combined.
3. Pour onto a lined baking sheet and place in oven.
4. Bake for 25-30 minutes stirring every 8-10 minutes until golden brown.
5. Chill and store in an airtight container.
6. Pair with your favorite yogurt and fruit for a perfect parfait.
Share this
---