Blood Orange Olive Oil & White Chocolate Cookies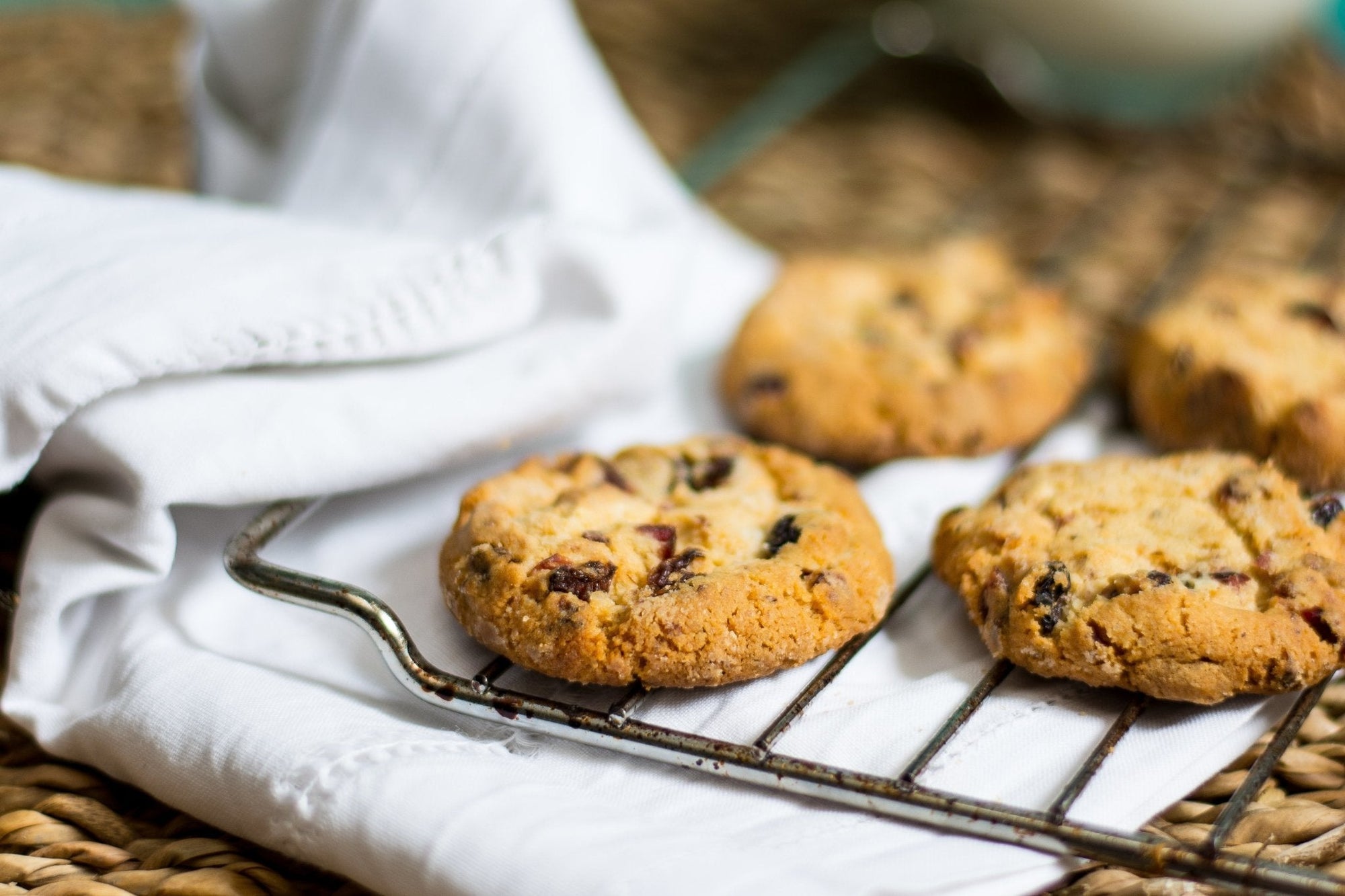 This recipe is a twist on an old soft baked cranberry white chocolate chip cookie recipe that we love. A hint of citrus complements the tartness of the cranberry and rich sweetness of the chocolate. The result is an ooey-gooey masterpiece.
Ingredients:
½ c sugar
½ c light brown sugar
1 ea egg
1 tbsp vanilla extract
pinch sea salt
1 ½ c all-purpose flour
1 ½ tsp baking soda
1 c dried cranberries
¾ c white chocolate chips

Directions:
Preheat oven to 350°.

Using an electric mixer or stand mixer, whisk together blood orange olive oil, light brown sugar, and sugar. Add egg, vanilla extract, and sea salt and beat until smooth.

Add flour and baking powder and beat until just incorporated, do not overwork.

Fold in white chocolate chips and dried cranberries by hand.

Using a cookie scoop, place dough on lined cookie sheets and bake for 12 to 15 minutes or until slightly golden on the bottom.

Option:
Add ½ c of toasted chopped pistachios or macadamia nuts.
For an extra burst of flavor, toss dried cranberries with a teaspoon of Balsamic Vinegar and let hydrate for an hour. If you choose this option we suggest using our cherry or traditional flavored vinegar.
Share this
---