Spicy Guacamole Recipe with Jalapeno Olive Oil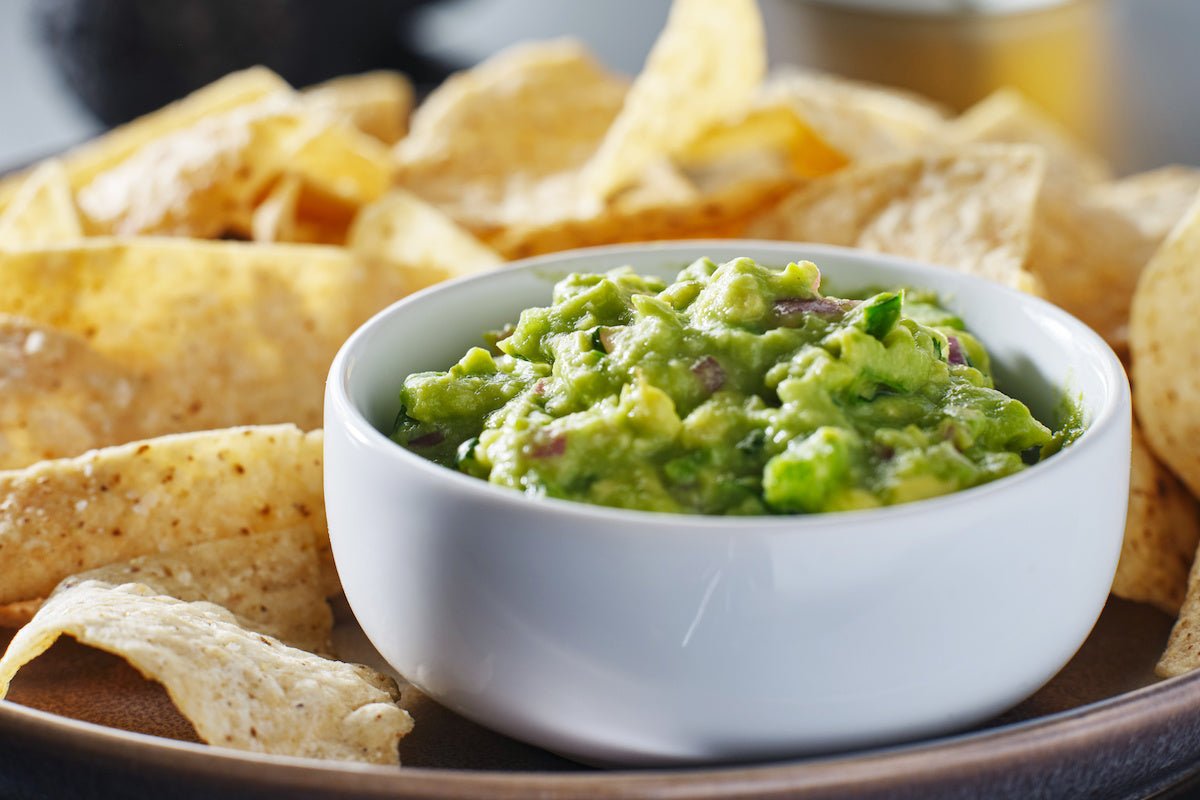 Guacamole is not just for Cinco de Mayo (although it's one of our favorite times to eat it). It's the perfect dip for any gathering, and a dollop of guacamole fully transforms any rice bowl, toast, or taco.
But did you know that extra virgin olive oil is an incredible addition to any guacamole? Before you knock it...
Should I Add Olive Oil to My Guacamole?
Adding olive oil to guacamole is a simple way to enhance its flavor and texture. Olive oil is rich in healthy fats and imparts a subtle richness to guacamole that makes it even more satisfying. In addition, it can help to prevent the avocado from turning brown too quickly by forming a barrier between the surface of the guacamole and the air.
Jalapeño infused olive oil, in particular, adds a spicy kick to guacamole that is perfect for those who enjoy a bit of heat. The combination of the smooth, creamy texture of the avocado and the zesty, bold flavor of the jalapeño-infused olive oil creates a delicious balance of flavors and textures that is sure to please any palate.
So, if you're looking to take your guacamole to the next level, consider adding a drizzle of jalapeño-infused olive oil to your recipe. You won't regret it!
Spicy Guacamole Recipe with Jalapeño Olive Oil
Ingredients:
**for a non-spicy guac, skip the jalapeño pepper and Jalapeño Olive Oil, and opt for a classic EVOO, like Super Greek.
Instructions:
In a medium-sized mixing bowl, combine the mashed avocado, red onion, jalapeño pepper, cilantro, lime balsamic, salt, and black pepper.

Drizzle the Jalapeño infused olive oil over the top of the mixture.

Using a spoon or spatula, gently mix all the ingredients together until well combined.

Taste and adjust the seasoning as necessary, adding more salt or lime balsamic if desired.

Serve immediately with your favorite tortilla chips or as a condiment for tacos, burritos, or any other Mexican-inspired dishes.

Time to Enjoy!
This jalapeño infused olive oil guacamole recipe is a delicious twist on a classic dip that is sure to impress your friends and family. The addition of jalapeño infused olive oil brings a unique, spicy flavor that complements the creamy texture of the avocados perfectly.
Plus, the addition of our Persian Lime Balsamic Vinegar adds a zesty punch that makes the guacamole that much more delicious!
This recipe is not only flavorful but also packed with healthy fats from the avocados and olive oil. Plus, it's incredibly easy to make, requiring just a few simple ingredients and minimal preparation time.
Whether you're looking for a crowd-pleasing appetizer for your next party or a tasty condiment for your favorite Mexican-inspired dishes, this jalapeño infused olive oil guacamole recipe is the perfect choice. So, grab your ingredients and give it a try - your taste buds will thank you!

Download Recipe
Share this
---