Bistro's Spicy Beet Hummus with Harissa Infused Olive Oil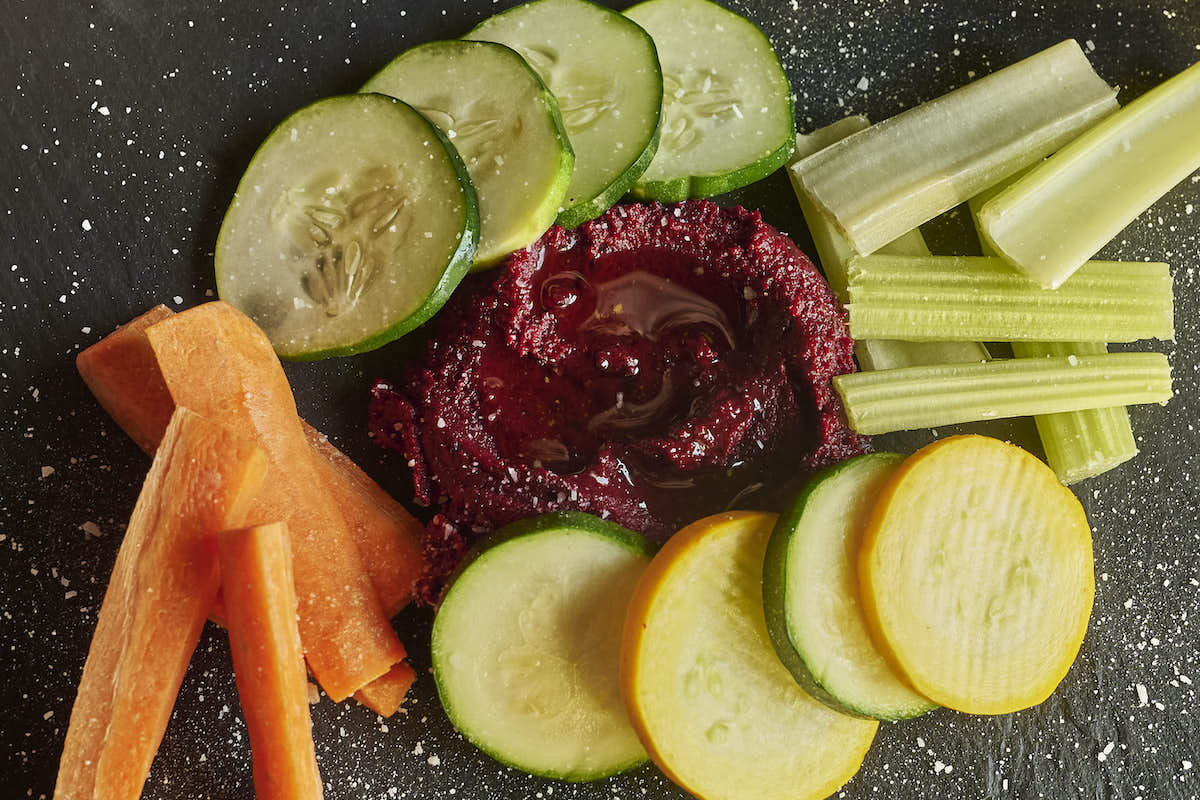 For some of you, this hummus dish is a familiar friend.
It's one of the most popular dishes in our Texas Hill Country Olive Co. Bistro - and for good reason. It's earthy and creamy, with the perfect additional spice from the garlic, cayenne, and Harissa Infused Olive Oil.
We get asked about this recipe constantly, and we decided it was time to share Chef Jen's famous hummus with you all!
So with the help of our favorite Harissa Infused Olive Oil, let's make the best hummus around!
The Bistro's Spicy Beet Hummus with Harissa Infused Olive Oil
by Chef Jen
Ingredients:
2/3 cups tahini
6 cups beets
15 cloves garlic
1 1/2 cup Harissa Infused Olive Oil
3 lemons, juiced
2 teaspoons cayenne
salt and pepper, to taste
Directions:
Combine all ingredients and blend until smooth
Store in an airtight container to save, or serve with fresh veggies
Time to Enjoy!
Not only is it incredibly easy to make, but it's easy to substitute the beets with something else, like carrots or chickpeas to make a variation with seasonal veggies! We've served the carrot version in the past - and it was also a huge success.
Make this hummus for a party dip, or as a spread for a sandwich, and you'll fall head over heels in love. Heck, you may even need to keep it stocked in your fridge 24/7!
Our Harissa Infused Olive Oil is our secret weapon - and one of Chef Jen's favorites! Try using it in some more recipes:
And don't forget to click below to print out a copy of the hummus recipe!
Download Recipe
Share this
---