Quick and Easy Blood Orange Olive Oil and Honey Marinade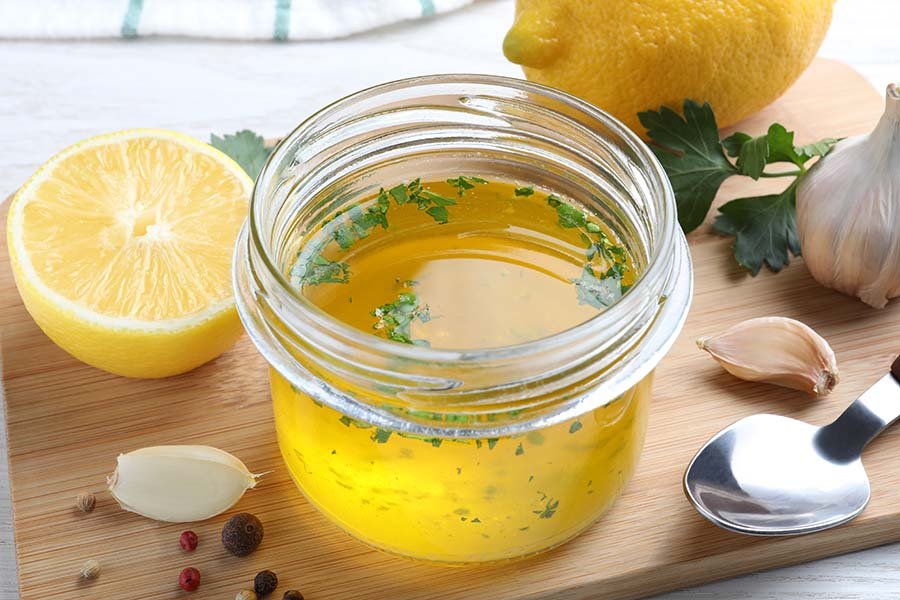 Looking to liven up your usual proteins?  Try this delicious blood orange olive oil and honey marinade that is sure to make your mouth water.
Using our blood orange infused olive oil, honey, and a few other ingredients, you'll have this simple yet effective marinade done in under 5 minutes!
Add this marinade to any light flavored protein, such as chicken, fish, or shrimp, and you'll have a sweet and zesty meal that everyone will love!
The best part? You don't need to spend any time juicing blood oranges to yield results. Our blood orange olive oil packs a punch, and adds the perfect citrus notes to your meal - with none of the hassle!
Texas Hill Country Blood Orange Olive Oil & Honey Marinade
Ingredients:
½ cup: Blood Orange Olive Oil
2 tsp: Fresh Garlic (minced)
3 tsp: Shallots (minced)
¼ cup: Honey
Salt and Pepper to taste
How to Make the Perfect Marinade
Ready for the easiest instructions of all time? Place all ingredients in a blender and blend until you've reached your desired consistency. If you prefer more texture, mince your garlic and shallots beforehand, and forgo the blender for a mixing bowl.
And that's it! Seriously, it's that easy to create this delicious marinade.
Time to Cook!
Now that your marinade is done, it's time to enter phase 2 and prepare your protein of choice. We recommend marinating your protein for at least 15-30 minutes before cooking to really let the flavors soak in.
We can't stress enough how essential our blood orange infused olive oil is to add a little zest to your meal. We highly recommend using it to even top off your dish once it's complete!
Looking to incorporate our blood orange olive oil in other meals? Try a savory dinner of blood orange seared mahi mahi with citrus braised fennel, or a side of blood orange roasted broccoli with a bleu cheese crumble. It even makes a great addition to sweets, like our blood orange olive oil white chocolate cookies!
So go enjoy your delicious marinade, and make sure to click below to print the recipe to have at your fingertips.

Download Recipe
Share this
---