Pairing Texas Olive Oil and Balsamic Vinegar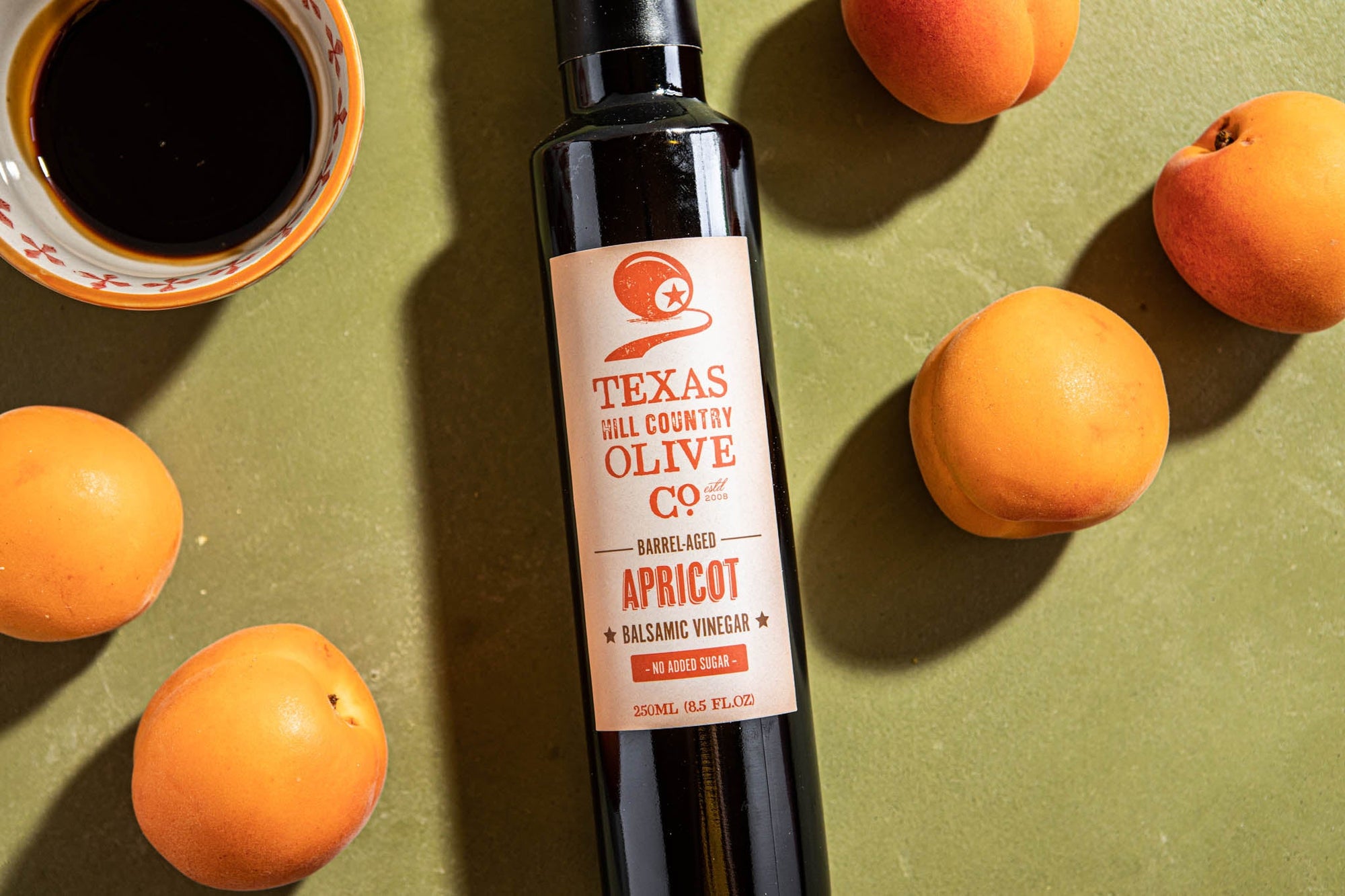 Olives produce some of the world's best pantry staples. From delicate and buttery Texas olive oil to the finest balsamic vinegar, this versatile fruit offers robust flavors and forms a foundation of gourmet notes for any meal. At the Texas Hill Country Olive Co., we believe that there is a perfectly paired balsamic vinegar for every olive oil. The two Italian pantry classics work together to form a culinary synergy like no other. 
Pairing Basics with Texas Olive Oil 
When it comes to making delicious chef-quality meals at home, it starts with experimentation. Seasoned chefs often combine ingredients to produce fantastic meals effortlessly, and this knowledge comes from years of experimentation and trial and error.
When pairing flavors, consider what you would like to highlight in the meal. Whether you would like to showcase the taste of the oil or give the meal a little extra zing, you can subtly highlight it where needed to create beautiful meals. Pairing similar flavor profiles can not only taste great, but it can also highlight key elements within your meal, making it memorable.
Delicate and Buttery 
Pairing delicate buttery tones is easier than you think. You can either enhance the buttery flavor or use it as a foundation to create a fruity finish. Here is how you can recreate this in your kitchen:
Enhancing the base: Try pairing a light and buttery variety such as the Sola Stella with a soft fruit peach balsamic that complements the unique flavors in both, offering a light sweetness. It makes a delicious Texas Peach Vinaigrette. 
Creating foundation: White lemon balsamic vinegar accompanies any herbaceous olive oil such as . It will enhance the buttery flavor while offering just the right amount of acidity to cut through the heaviest notes. With this combo, you can make a delicious Honey Lemon Vinaigrette.
Complementing Herbaceous Aromatics
Everyone loves a lightly herbaceous and aromatic Texas olive oil such as the Texas Miller's Blend. This delicious oil is perfect for everyday use, and you can pair it with vibrant and fruity balsamic vinegar. 
You can combine it with our traditional balsamic to create our Sweet Heat Vinaigrette.
Finish cuts of red meat with this tasty Texas classic paired with a wild cherry balsamic to create the perfect flavor sensation. Pairing a pear balsamic and this herby oil with pork dishes is the ideal way to complement your meal.
Full-bodied and Fruity
Greek-styled olive oils are full of fruity hints that benefit from traditional Mediterranean flavors; try pairing this oil with a fruity balsamic such as fig, white lemon, or peach. The fruity notes complement each other well, highlighting the delicate sweetness in both.
Try using our Super Greek EVOO and our blackberry balsamic vinegar to create a Blackberry Vinaigrette, and serve over a fresh salad.

A Final Word On Balsamic Vinegar and Texas Olive Oil
When pairing, always consider the final flavors within the meal that you would like to elevate. Use that as a base to create your foundation and build onto it. They shouldn't overpower each other or cover the other up; instead, they should complement and uplift your dish, whether it is a simple salad or a glorious main course.
Share this
---