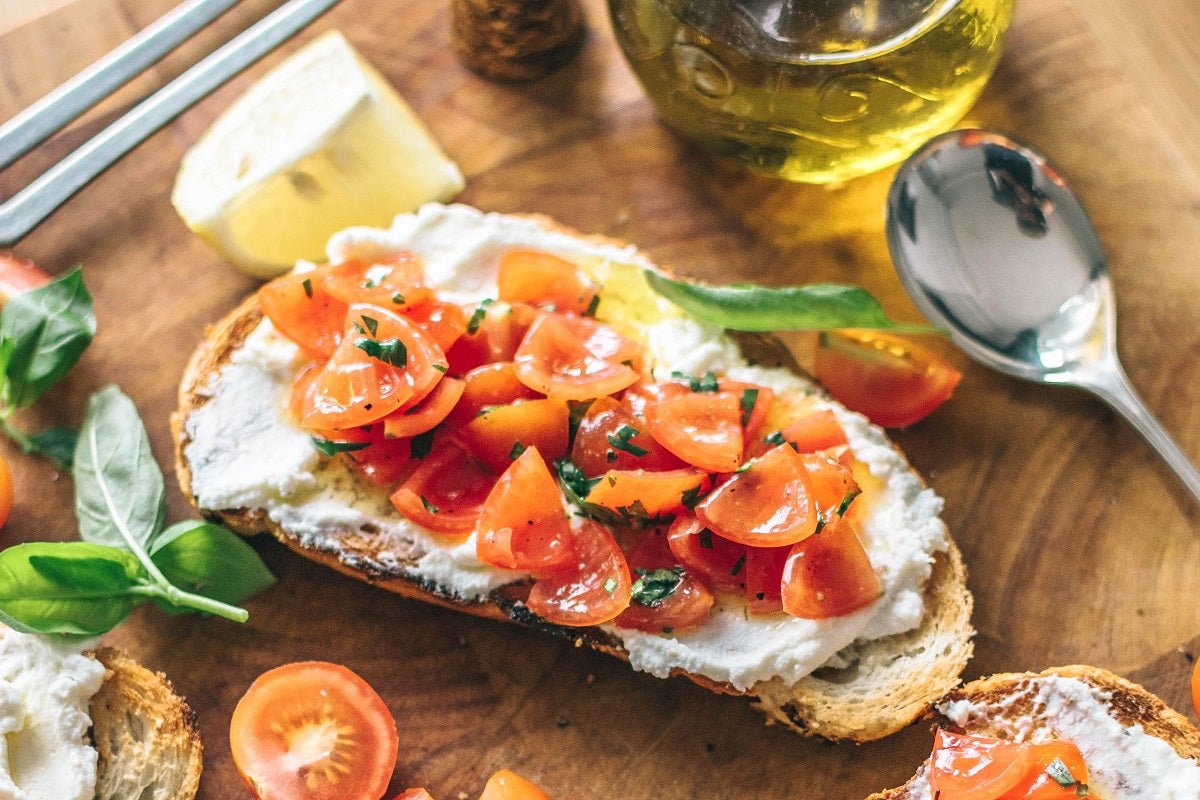 Ingredients:
1 lb. tomatoes, diced
1 shallot, minced
2 cloves garlic, minced
8-10 basil leaves, chiffonade
Salt and pepper, to taste
1 baguette
Asiago cheese, for sprinkling
Traditional balsamic vinegar, for drizzling'

For Bruschetta Mixture:
Combine tomatoes, shallot, garlic, basil, and olive oil in a bowl and mix to combine.
Season to taste with salt and pepper.

To Assemble:
Preheat oven to 450 degrees. Slice baguette on a diagonal into 1/2 inch thick slices and place
on a baking sheet. Brush one side with olive oil and place oil side down on the baking sheet.
Toast for 5-6 minutes or until golden brown. Once cooled, place baguette slices oil side up on a
serving plate. Top slices with bruschetta mixture. Sprinkle with asiago cheese and drizzle with traditional balsamic vinegar.
Want to make this process even easier? Most of the ingredients you need are available in our Deluxe Sicilian Keepsake Box (plus a few extra goodies). Time to get to baking!
Share this
---
1 comment
---
---